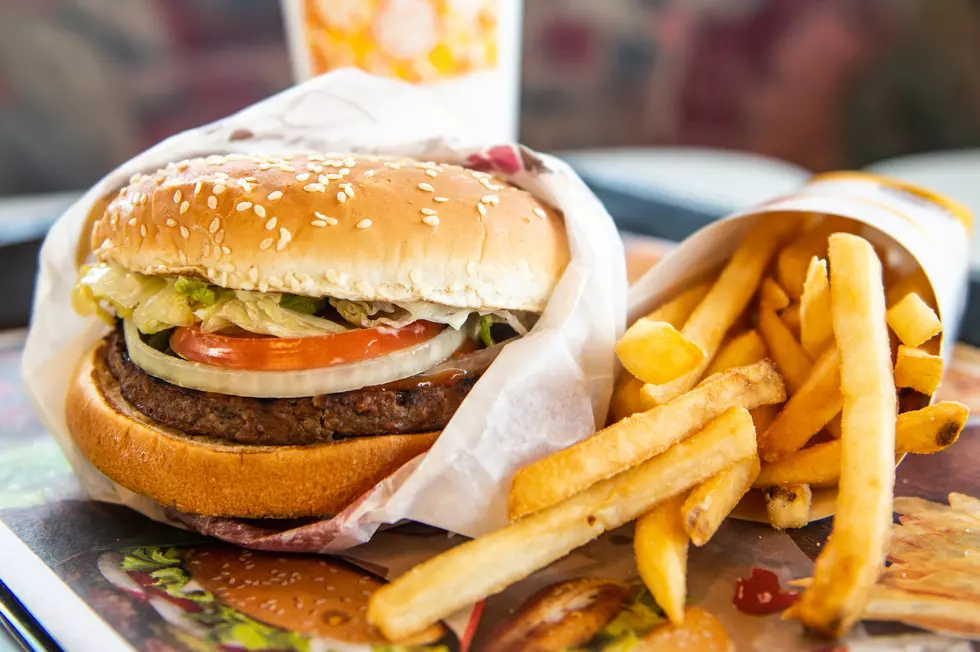 Burger King Giving Out Free Fries on Fridays
Credit - Michael Thomas
Free food is the best food, isn't it? Burger King announced that they're giving away free french fries on Fridays, according to their website. Yes, you read that right, free french fries. If you and your friends plan on getting some, you'd better hurry, because this great deal ends soon.
The promotion is called "Fry Friday." It's obviously only happening on Fridays. Here's the deal...you can get an absolutely free order of medium french fries when you go on the BK app and make a purchase of at least $1. That's it. I'm sure that won't be hard for you to do. Lol. Grab a whopper, chicken sandwich, cheeseburger, nuggets....anything else on their menu, and the free french fries are yours. Scoring free stuff couldn't be easier and is so satisfying, isn't it? I love Burger King's onion rings...yummm....I could eat them all day, everyday. Just so you know, the free fries will be the classic potato fries, not any of the specialty fries, like their chicken fries.
This is awesome. But, like I said, you can only take advantage of this deal for a little while longer. The offer ends Friday, July 10th, so with it being July 2nd, you only have two more Fridays to collect, July 3rd and July 10th. Sorry, I wish I would have discovered this for you sooner.
The normal restrictions apply. You can use any other coupons, and you can only get one order of free fries per order.
You know what to do. Set a reminder in your phone for this Friday and next. You're welcome. Lol.
KEEP READING: 50 activities to keep kids busy this summer