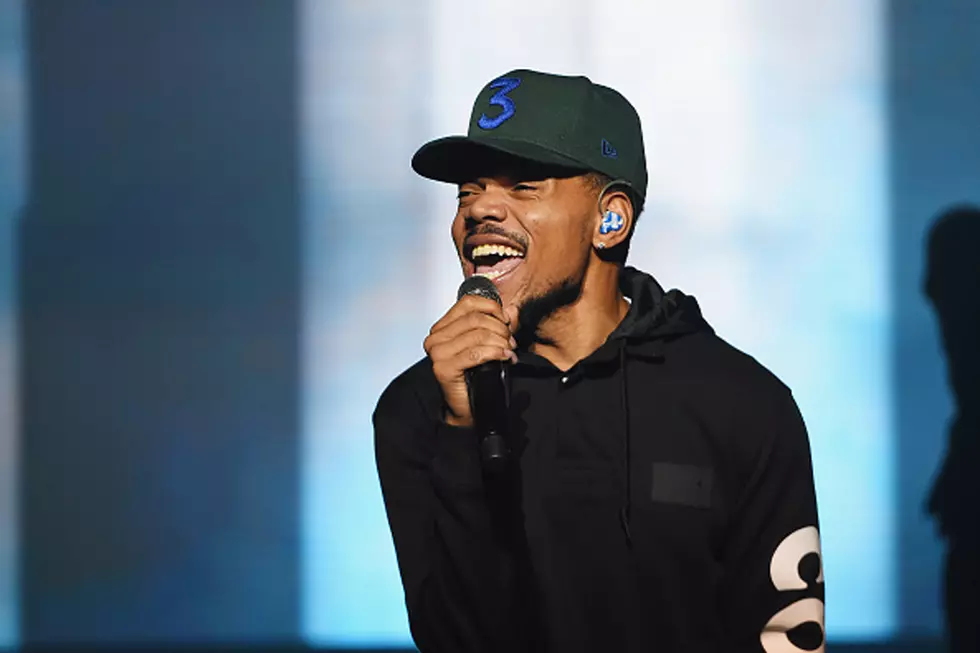 Chance The Rapper Drops Two New Songs "The Man Who Has Everything" and "My Own Thing" With Joey Purp
Nicholas Hunt, Getty Images
Chance The Rapper was feeling generous this week, surprising fans with the unexpected release of some new music.
In a Twitter post shared late last night (Nov. 29), the Chicago native dropped two new tracks, "The Man Who Has Everything" and "My Own Thing" featuring Joey Purp.
The beat for for "The Man Who Has Everything" complements the soulful, reflective nature of the lyrics on the track. That song pairs nicely with the upbeat feel of "My Own Thing."
In the first song, the newly-engaged rapper poses a series of questions, beginning with "What to get for my boy who has everything?" The wind-up box chorus seems to have the hypothetic answer, "Love me forever, that's all I ask of you."
The second through showcases another side to Chance's artistry, speaking to his independent nature and rare aptitude to be subtly braggadocios.
"Please don't hit me in my DM/Promise that my BM gonna slide when she see 'em," the soon-to-be host spits on the first verse. "I know she 'gon see 'em 'cause I'm deffo finna show her/Take her to the culprit and then take her to the store."
Take a listen to Chance The Rapper's two new songs below.
See Photos of Chance The Rapper's Different Looks Over the Years