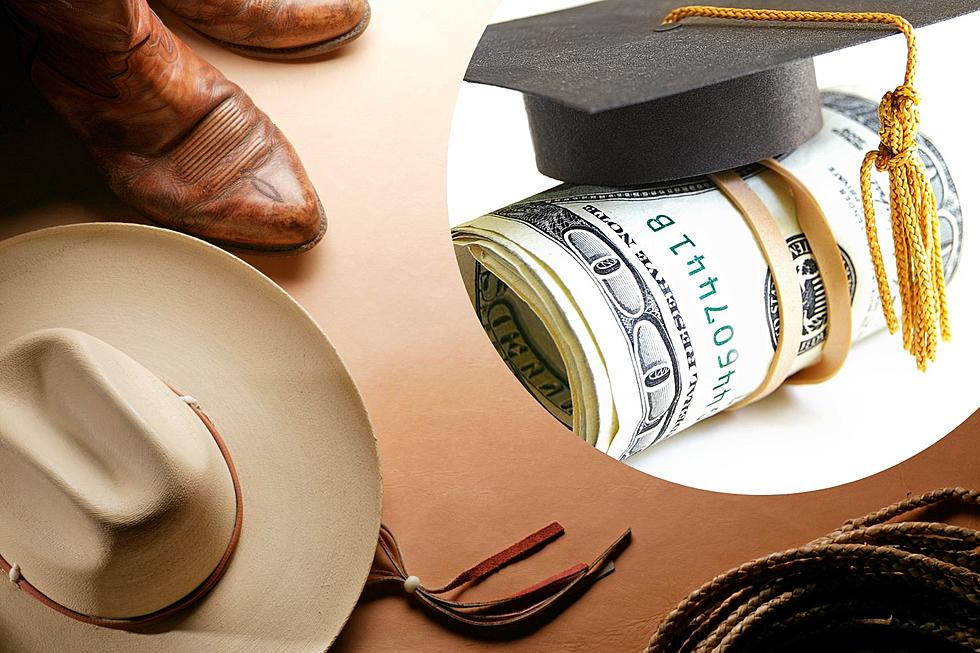 5 Billings Area Teens Received Big $ in Chase Hawks Scholarships
Canva
Hot on the heels of their annual Bike Buckaroo (where they gave away 61 free bicycles and 140 helmets for local kids) Chase Hawks dropped another awesome announcement this week; this year's scholarship winners.
$9,000 in scholarships awarded to five Billings area grads.
Chase Hawks Memorial Association, Inc., launched the Frank Chesarek Memorial Scholarship program in 2018 to honor one of its founding members, Frank Chesarek. Chesarek was an educator and dedicated his life to helping others. That's what Chase Hawks is really all about. Their motto is classic Montanan,
Neighbors Helping Neighbors
One of Chase Hawks Memorial Associations' biggest focuses is its Community Crisis Fund. Over the years they've helped 100s of Montana families with travel expenses for medical treatments, built wheelchair ramps, helped fire victims, provided clothing for those who need and many, many other needs, both large and small.
A record number of applications for 2023 scholarships.
Teddi Vogel, Chase Hawks Executive Director, told us they received a record number of applications this year, nearly double from last year. Out of the 82 applicants received, five high school graduates were selected to receive scholarships ranging from $1,000 to $2,500 each. Vogel said this year the committee reached a tie for one of the scholarship awards. Thanks to the generosity of so many in our community, they were able to provide an additional scholarship. Here are the 2023 winners:
Mariah Creason, a graduate of Park High School, will receive $2,500.00 to attend Montana State University. She will study Animal Science and Agriculture Business.
Maria Ackerman, a graduate of Billings West High will receive $2,000.00. She will attend Carroll College and pursue a degree in Health Sciences to become a physical therapist.
Kaiya Graves, a graduate of Laurel High School, will receive $2,000.00. She will attend Colorado Mesa University to study Graphic Design.
Brynn Lockie, a graduate of Billings Central Catholic High School, will receive $1,500.00. She will attend Montana State University to pursue a degree in Business Marketing with a minor in Biology.
Sofia Lintern, a graduate of Billings West High School will receive $1,000.00. She will attend Grand Canyon University in Phoenix, AZ to become a physical therapist.
Congratulations to all of the recipients! And a hearty "thank you!" to Chase Hawks. If you'd like to contribute or learn more about what Chase Hawks does for our community, please contact Teddi Vogel at teddi@chasehawks.com or call 406-248-9295
The Biggest Marvel Box Office Bombs
These movies, based on comics released by Marvel, were not hits — and that's putting it mildly.