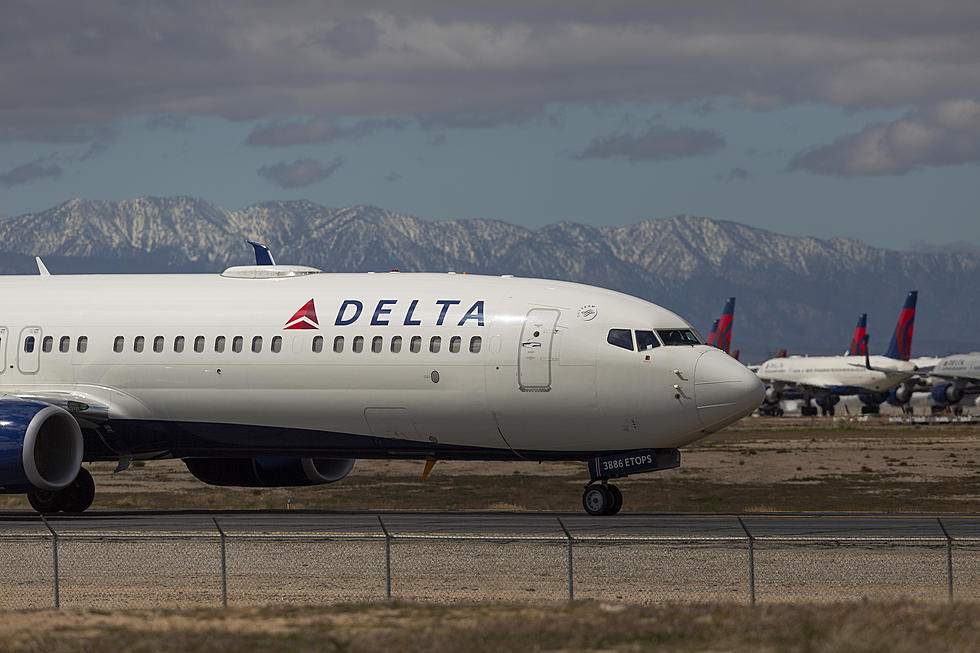 Delta Airlines Updates Their Mask Policy
David McNew/Getty Images
Not a big change but it makes a lot of sense.
Delta Airlines announced a new update to their mask policy for when traveling on their airlines. Delta Airlines is now asking passengers to wear a specific type of face mask while on their airplanes.
To put it simply, the new policy states,
Any mask with a exhaust valve is not approved as an acceptable face mask for customers on any Delta operated flight.
Face masks with exhaust valves are made for industrial workers to protect them from hazardous materials but these masks actually act as a jet sending out particles at high speeds around themselves.
These masks could actually endanger the folks around them.
So if you are traveling on Delta anytime soon, you can wear a basic cloth mask, those are totally fine and so are plastic shields but you will need to also put on a face mask before you board the flight.
Delta is serious about this mask policy too. They have already banned more than 100 people for refusing to wear a mask.
Every airline has been requiring masks on their planes and we could see more airlines updating their policies soon as well. Just make sure you have a basic cloth mask when flying that is easy to wear and doesn't bother you.
For more details, check out Travel and Leisure's full article.
Enter your number to get our free mobile app
6 Road Trips a Day from Billings