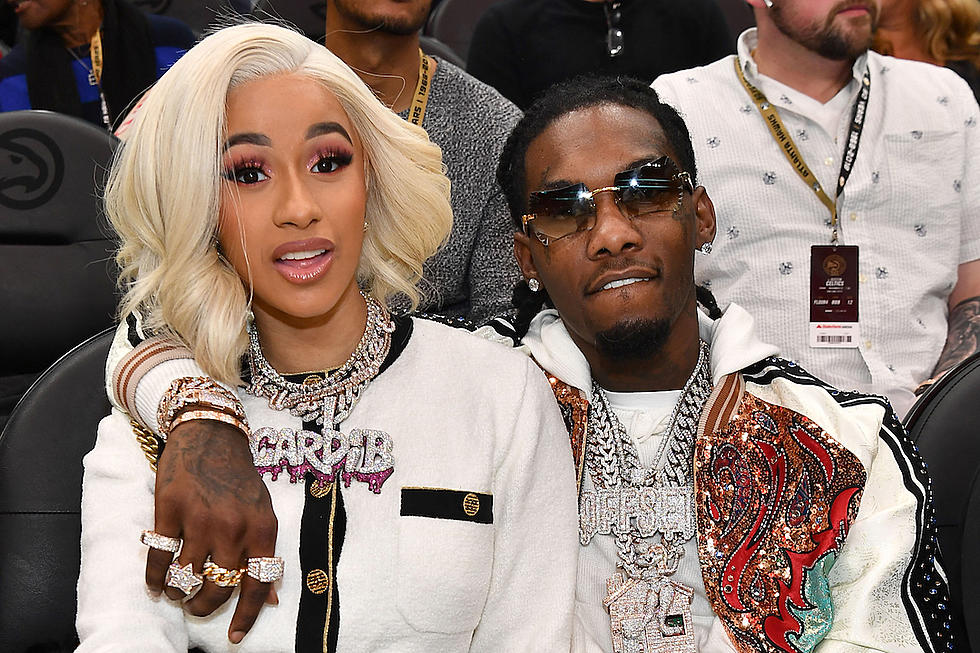 Fans React to Cardi B and Offset's Breakup
Paras Griffin, Getty Images
Cardi B and Offset have reportedly called it quits after one year of marriage, and the Internet has some mixed feelings about it. After Bardi posted a video announcing the break-up late last night (Dec. 4), Offset left a comment that seemingly insinuates that it was the fans' fault that their relationship has ended.
"Y'all won," Offset commented under Cardi's break-up video on Instagram.
The couple seemed to be doing well, especially after the Migos rapper teased a possible joint album with the "Money" spitter. However, the fans reacted to the shocking end of their marriage swiftly to say the least. Within hours, thousands of fans chimed in with their own conspiracy theories as to why both rappers split.
Some fans rehashed the rumors of Offset allegedly cheating on Cardi throughout her pregnancy with their daughter Kulture. Other die-hard fans simply weren't convinced that the couple were actually breaking up. Instead of considering their marital issues, they decried that it's all a publicity stunt ahead of the release of Offset's solo album coming soon.
"So, everybody been bugging me and everything. And you know, I been trying to work things out with my baby father for a hot minute now," Cardi says in the beginning of her 42 second video. "And we're really good friends and you know we're really good business partners and you know, he's always somebody that I run to, to talk to and we got a lot of love for each other, but things just haven't been working out between us for a long time."
Check out the fans' reactions to Cardi B and Offset's break-up below.
See Fans React to Cardi B and Offset's Breakup