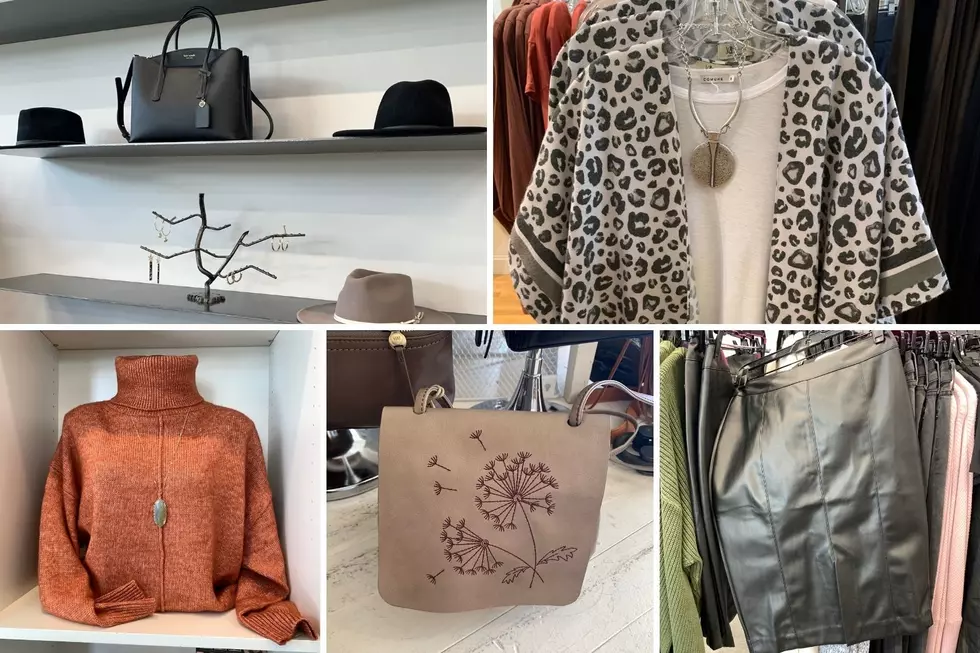 Here's What to Wear in Billings This Fall, According to Local Experts
Credit: Ashley Warren, Townsquare Media
Enter your number to get our free mobile app
This is something I never thought I'd say: I miss fitting rooms. Since the pandemic started, I've been trying to shop online, but I've never been great at it. I can never seem to find anything I like, or I don't trust the photos, or I'm lazy and don't want to have to mail something back if it doesn't fit. For the most part, when I buy clothes, I do it in actual stores right here in good ol' Billings. And even though I'm "all grown up" I still love the idea of back-to-school shopping because fall fashion is my jam. I was surprised and relieved to discover that one of the easiest, safest ways to shop right now is at many of our locally owned boutiques.
I spent a Saturday dropping in some of Billings' favorite local clothing stores to get some ideas. Not only did I find some great clothes, but merchants had thoughtfully re-decorated dressing rooms and added practices to ensure cleanliness, like steaming clothes after they had been tried on and disinfecting dressing rooms between customers. Other than the fact that everyone was wearing masks, shopping was a delightfully familiar activity.
It couldn't have been clearer that the trends right now are leather/faux leather, animal print, tie-dye, and the colors olive and mustard. Every store I visited had at least a few pieces that fit into these categories. But leather? Animal print? As someone who usually dresses like a librarian, could I really pull those styles off?
"Billings is ready for trends," Katherine from Apricot Lane told me. It's just that customers like me need permission to wear something a bit more daring. She recommended adding in statement pieces one at a time, like a pair of shoes, or a handbag.
Julia at RocHouse also talked about the casual feel that everything has right now. Trends this fall have been shaped by the fact that some textiles aren't available, due to the pandemic. "Normally, we'd be getting a lot of things with sequins" Julia said. It makes sense--fall is often event season. But with fewer social engagements, people may want clothes that can be worn at home as well. Julie called this fashion tendency "expensive/casual." So look for things like blinged-out sweat sets.
Take a look at the super fun and fabulous fashion I found right here in Billings:
8 Billings Boutiques With Fabulous Fall Fashion