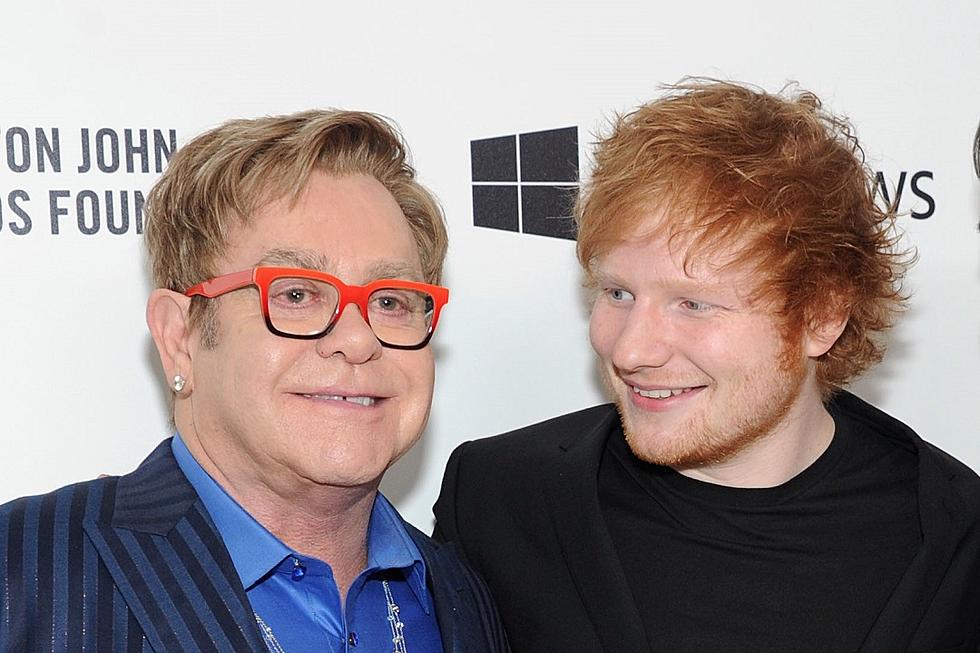 Is Elton John Boycotting the Grammys Over Ed Sheeran Snub?
Jamie McCarthy, Getty Images
If whispers within the music industry prove true, don't expect to see Elton John at the 2018 Grammy Awards in January: The British music icon allegedly plans to boycott the upcoming ceremony, and it's all because of Ed Sheeran.
Sheeran, who was mentored by John and is represented by John's management agency, Rocket Management, was surprisingly shut out of this year's major Grammy categories, earning nominations in only two brackets: Best Pop Vocal Album (Divide) and Best Pop Solo Performance ("Shape of You").
HITS Daily Double claims John is "extremely displeased" that the Grammys voting committee did not include Sheeran in the major categories, which include Record of the Year, Album of the Year and Song of the Year. In retaliation, John reportedly pulled out from performing at the upcoming ceremony, as well as cancelled his participation in a planned post-Grammy CBS tribute special, which was scheduled to tape in January. HITS also claims Sheeran won't be in attendance at the January awards show.
However, Sheeran doesn't seem to be sweating the snub — at least, not publicly.
Speaking to Billboard about not being nominated, the singer-songwriter shared, "You know, I'm not dying. It's not like I'm never gonna be nominated for a Grammy again. And I was nominated for two Grammys. This is why everything's meant to be."
"The week after that, I get an MBE from the palace, I go No. 1 on Spotify, I go No. 1 on Billboard, I'm about to have my second ever Billboard No. 1... Like, there's so many other things in the mix that counterbalance it," he continued. "When one door closes, another door opens. You'll really, really send yourself mental if you think into things too much, and I'm just so easy-going when it comes to that."