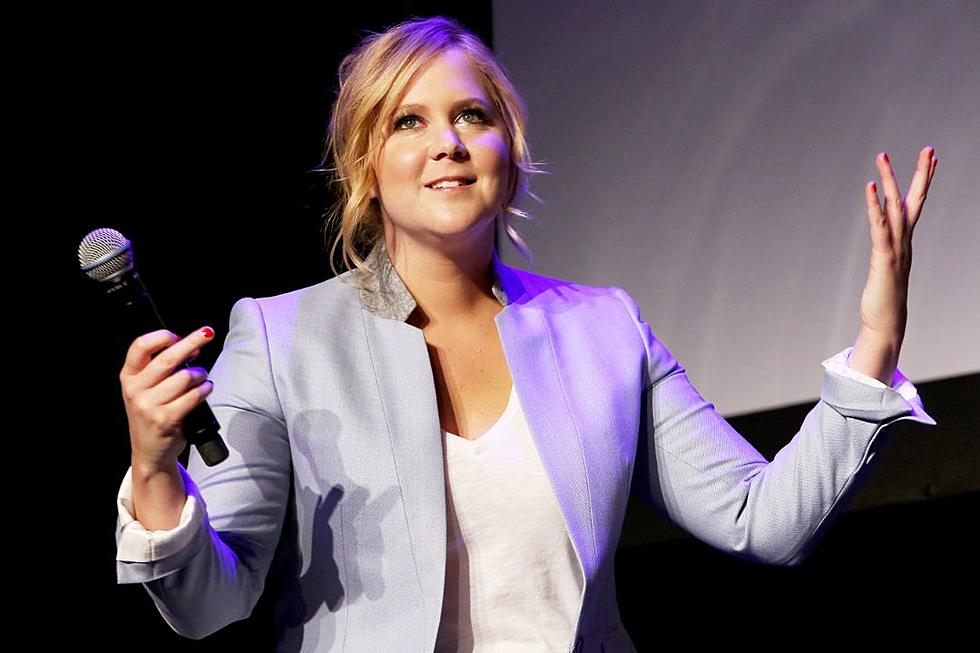 Amy Schumer Issues Hilarious Warning to 20-Year-Olds: 'Life Is Coming for You'
Robin Marchant, Getty Images
Life comes at you fast. Just ask Amy Schumer!
The comedian issued a warning to young people via her Instagram on Wednesday (Sept. 4).
"Warning 20 somethings ... I looked like this at your age. Life is coming for you," the 42-year-old wrote, sharing a few throwback photos of her younger self attending a Comedy Central event in 2012 alongside a recent photo of her hooked up to an IV in the hospital while wearing a hospital gown.
See the photos below:
Followers flocked to the comments section to remark on the realities of ageing.
"Our bodies didn't know how good they had it! Had I known, I would have been wearing a bikini top and cut offs every day. Even in winter," one person wrote.
"I saw a picture of myself from 2005 the other day and I haven't fully recovered, life comes at ya fast," another shared.
"I just looove how you show the world the true colors of life," someone else commented.
Schumer also shared the same photos via her Instagram Story, writing, "Girls in your 20s ... guess what? I looked like you too. Life is coming for you b---hes."
READ MORE: Why Did Amy Schumer Leave the 'Barbie' Movie?
The Trainwreck star married chef Chris Fischer on Feb. 13, 2018, in Malibu, Calif. They welcomed a son, Gene, a year later.
This year, Schumer celebrated their fifth wedding anniversary by sharing a blurry photo of her kissing Fischer.
"Married for 5 years. I think we got this," she wrote via Instagram back in February, according to People.
Amy Schumer Buys 'Moonstruck' Townhouse: See Inside!
Amy Schumer purchased the nearly 200-year-old home for $11 million. Take a look inside the movie-famous townhouse!
Gallery Credit: Alicia Selin