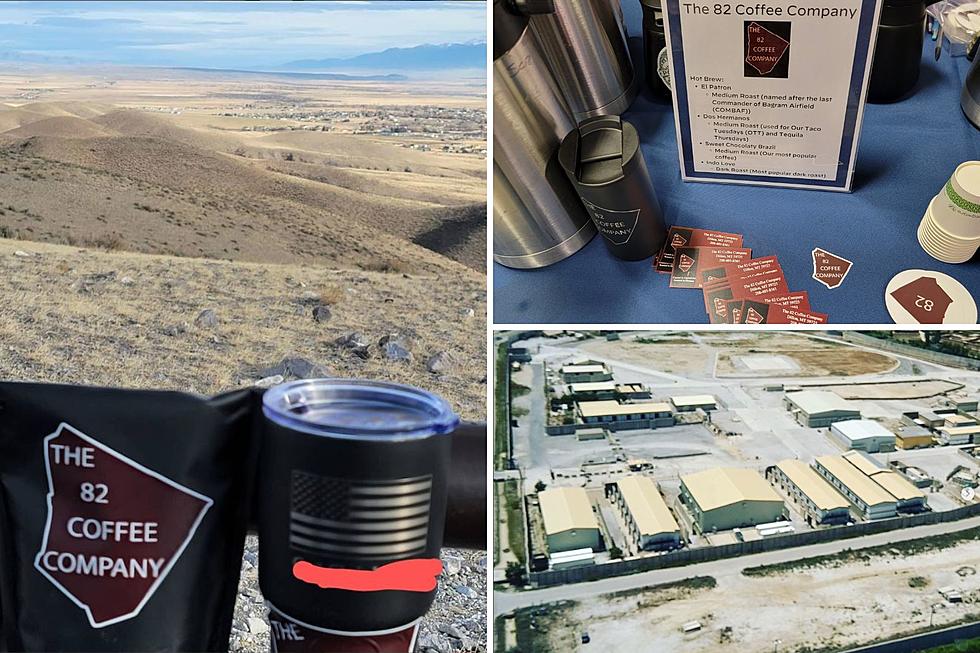 Incredible Coffee- From Afghanistan to Dillon, Montana
Credit 82 Coffee Company Instagram Page/ Aaron Flint/ Canva
I wish I had more time to chat with everyone at all of the 35-plus booths for this past weekend's Warrior Taste Fest in Bozeman, Montana. It was incredible event featuring some of the best food and beverage you will find in Bozeman and even some vendors from elsewhere across Montana.
I had the honor of being the emcee for the evening, so I was running around a lot- catching up with all the great folks in attendance, and trying to sample some of the great food, beer, and whiskey at the event.
I always love the oysters from Brigade, the Sushi from Seven, and the burgers from Little Belt Cattle Company. And I always love the Flathead Cherry vodka from Wild Rye- not to mention ANYTHING from Willie's Distillery.
When the live auction started, we had a great auctioneer who took the ball and ran with it, so I had some time to be able to chat with one of the booths near the stage. In addition to the beer and the whiskey, there were some great non alcoholic options available for the crowd- including The 82 Coffee Company.
When I stopped by their booth, I was told by another veteran that they have a GREAT story. The company actually got it's start inside Area 82 in Afghanistan, and is now run from right here in Dillon, Montana. The veterans who started the company first started making the brew on their Area 82 compound on Bagram Airfield.
Here's more from their website:
Before THE 82 Coffee Company was formed, we were just a coffee club that met in office 5-B-2-2 for morning coffee. For a while we called ourselves The 82 Coffee Heads, but slowly changed to The 82 Coffee Club. We had the best coffee in ALL of Afghanistan, hands down!
I tried their coffee at the Warrior Taste Fest and it was great. I can't wait to try more.
By the way- they also had their logo on some incredible coffee containers and coffee growlers that are produced by Planetary Design in Bonner, Montana.