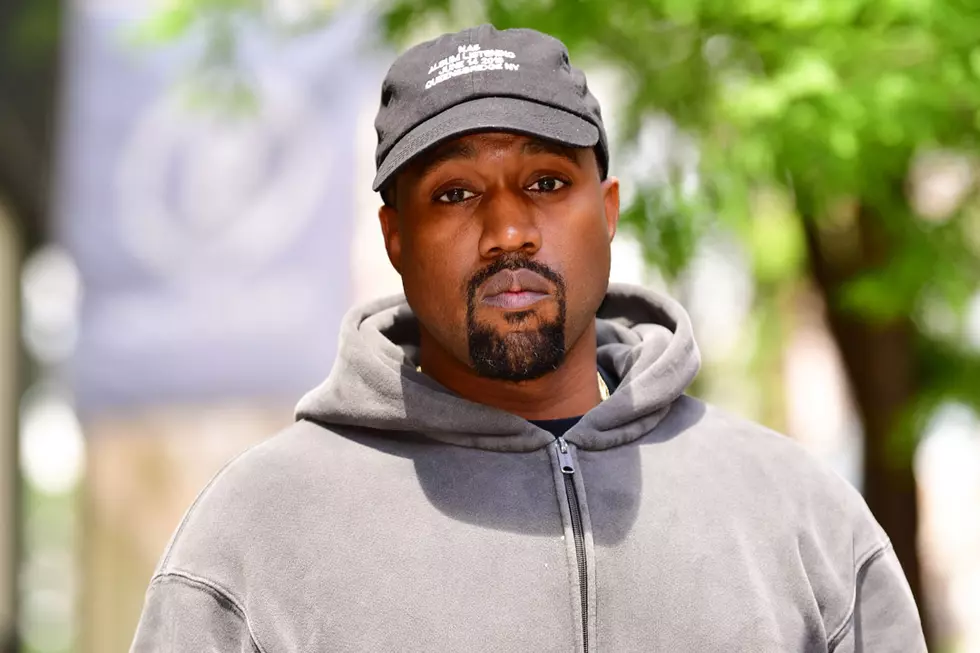 Kanye West Deletes His Twitter and Instagram Accounts Again
James Devaney, GC Images
In recent weeks, Kanye West has become a mainstay in the news cycle, generally because of his antics on social media. Now, however, he appears to be taking a step back, and has deleted his Twitter and Instagram accounts.
TMZ reports his absence from the sites was initially noticed around 4 p.m. ET on Oct. 6. That same day he was spotted in Chicago with Chance The Rapper as they spent time with their son and daughter, respectively, at The Sugar Factory.
It's worth noting that Kanye deleted these accounts in May 2017 as well, so he'll surely be back sooner than later. While the sudden actions may be due to his forthcoming trip to Africa, his string of tweets and IG posts in the past couple of weeks have stirred up a lot of controversy.
Days before jumping on a table at Detroit's College for Creative Studies, the "We Got Love" rapper claimed he was bullied for wearing his "Make America Great Again" hat during his performance on Saturday Night Live. After performances with Lil Pump, Teyana Taylor and Kid Cudi, 'Ye delivered a rant defending his fashion choice.
"They bully me. They bullied me backstage," he began."They told me don't go out there with that hat on. They bullied me. And they say I'm in the sunken place. You wanna see the sunken place? OK, Ima listen to y'all now. I almost put my Super Man cape on, cause this means you can't tell me what to do. Follow your heart and stop following your mind."
He also threw fans for a loop when he referred to the 13th Amendment as "slavery in disguise." Lil Bibby, Swizz Beatz and other hip-hop artists have spoken out against his latest tirades.
See proof of his deleted accounts below.
See 12 Rappers Who Have Deleted Their Social Media Accounts