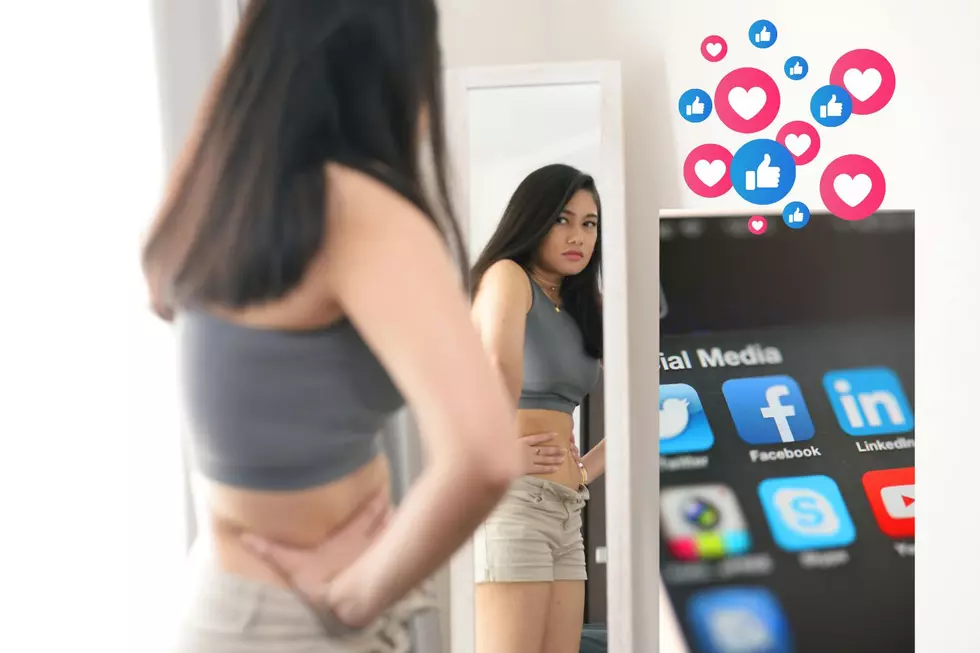 Montana, Did Instagram Ruin Your Body Image? There's a Class Action Lawsuit
Credit: Canva
Social Media = The Highlight Reel 
Most adults realize by now that social media is the "highlight reel" of one's life, but for teenagers it is more than that, or so it seems. Social media has taken over teens' lives completely. With Instagram, Facebook, TikTok, Snapchat and Twitter- it seems we are constantly bombarded with notifications, plastic surgery, diet pills, skinny teas, and comparison to others' lives. We've become obsessed with likes and follows. 
Teens and young kids are struggling with body image and mental health more than what's been recorded in our history. With smartphones in our hands 24/7, teens are more susceptible to seeing harmful images of their growing bodies and brains. Not to mention the social platforms are designed to keep the viewer on the page - did someone say addiction? Yes, we did. 
Instagram (owned by Meta aka Facebook) Did Not Take Previous Body Image/ Addiction Issues Seriously with 9 previous lawsuits.
A new class action lawsuit is asking for parents to come forward with their child's experience on Instagram being negatively affected. This lawsuit is going after Meta's Instagram for not taking body image issues (especially in teenage girls) seriously, nor verifying the age requirements for the social media platform which is 12-13 years old. A whistle-blower came forward with one story, and now it's taking the U.S. by storm.   
Social Media Addiction
One former Instagram user named Laura Ashman who's now 21 years old, said she was spending up to 10 hours a day "doom scrolling" on the platform at just 12 years young, according to the lawsuit. She fell behind in classes and developed an eating disorder in order to keep up with the appearance of being thin for Instagram. She added her name to the class action lawsuit circulating around the nation. 
The addiction is real, and the more images a teen sees on this supposed "highlight reel" is detrimental to their mental health. Gen Z seems to communicate through Instagram, Snapchat, and TikTok rather than texting and calling. The new generation is constantly dialed into these social platforms.
How are young people supposed to learn how to communicate, how to problem solve, how to stop comparing one's "boring life" or body to others? Apparently, it takes a class-action lawsuit.  
Motley Rice LLC is currently running an on-air ad on Mix 97.1 asking for Montana residents to come forward. 
This is one of the nation's biggest plaintiff's litigation law firms. The attorneys have tackled Big Tobacco, 9/11 victims, and now they're here to take on social media claims. The claim is that Instagram knew about the harm its platform was causing to young people, especially young girls, and did little to nothing to help fix this issue. 
Motley Rice LLC wants you to contact them if you or your child has been negatively affected by Instagram. This law firm has a number you can call to talk to these professionals about how social media has impacted your life, or your child's.
"If your child attempted or died by suicide, engaged in other self-harm or was diagnosed with an eating disorder that you believe was worsened due to social media, contact Previn Warren by email at any time for more information, or call 1.800.768.4026."
Hear the ad that ran today below:
28 Days of Healthy Heart Activities
February is the month of love, and Healthy Heart Month. I put together a list of activities that we can all do to improve our heart health and decrease stress. Share with friends, and family.