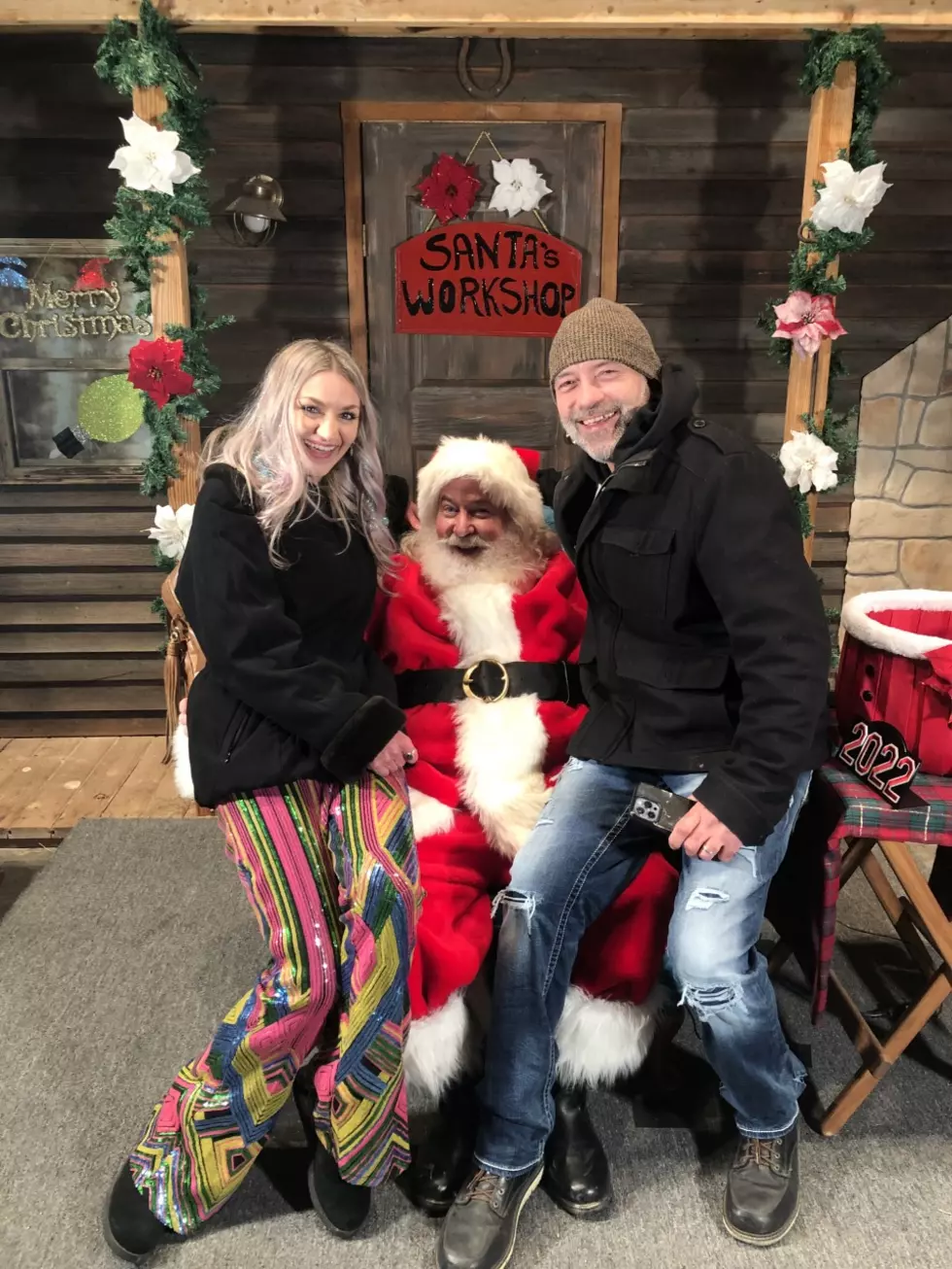 Santa Came to TOWNsquare Media Billings [Photos and Interview]
Credit: Nikki Vega
Meeting Santa from Holiday Nights @ Zoo Montana was the highlight of my 2022!
Just like millions of kids around the world, meeting the jolly guy in red was more fun than I expected. Being child-like is a good thing in my book. I don't let the stresses of adult life get me down. And Santa was the cutest man ever.  
Santa Needed My Help.
Upon his arrival to the Mix 97.1 studio, Santa's belt was a bit loose, like he isn't eating enough cookies this year. He asked for my help since his belly is so big already, but I obliged and helped the big guy out by guiding his belt loop. He was quite thankful and we had a good giggle.  Hope Mrs. Claus doesn't get angry with me. 😘
Naturally, my co-host Michael and I had some big questions for Old Saint Nick. 
He threw on the headphones and jumped right in with us. 
1. Who is Santa's favorite reindeer? And don't say Rudolf.  
He replied, "Olive. She's the forgotten one." St. Nick referred to the Rudolf song "Olive, the other reindeer..." He's so clever; how could Santa not be? He is pure magic.  
2. What's Santa's favorite Christmas cookie?
He replied, "Chocolate chip but if you put Reese's Pieces on top, then kids get brownie points." Might want to add those to your cookies, kiddos! Plus, Santa said whole milk, ONLY. None of that skim milk.  
3. How long does it take to suit up?
Santa replied, "It takes a solid 20 minutes with the help of Mrs. Claus to get the boots on and the whole shebang."
4. How are the elves? Are they helpful?
Santa replied, "Yes, very helpful. They're all old, even if they look like children. Some are mischievous, but they're all excited for the holiday."  
Santa will be out at Holiday Nights @ Zoo Montana available for photos.
Santa's Schedule: December 1-4, December 8-11, December 15-23. 6-9pm all evenings.  
Santa Claus Does Home Visits in Billings and Laurel!
 If you donate to the Zoo Montana then you get a fancy discount off Santa-visits for helping the facility out too. Imagine if Santa gets to come visit your home after he makes his rounds for the rest of the world...! It would be a memory that lasts a lifetime.  
Santa is a busy guy, and we are so grateful he took time out of his day to come chat.
Catch the full interview below. And Happy Holidays Montanans!
10 Things Montanans Do to Get on Santa's Naughty List
There's 6 weeks 'til Christmas and as you can see,
People do naughty things unknowingly.
But if you do these on purpose on the naughty list you'll go,
And if you do nice things then it's gratitude I'll show.