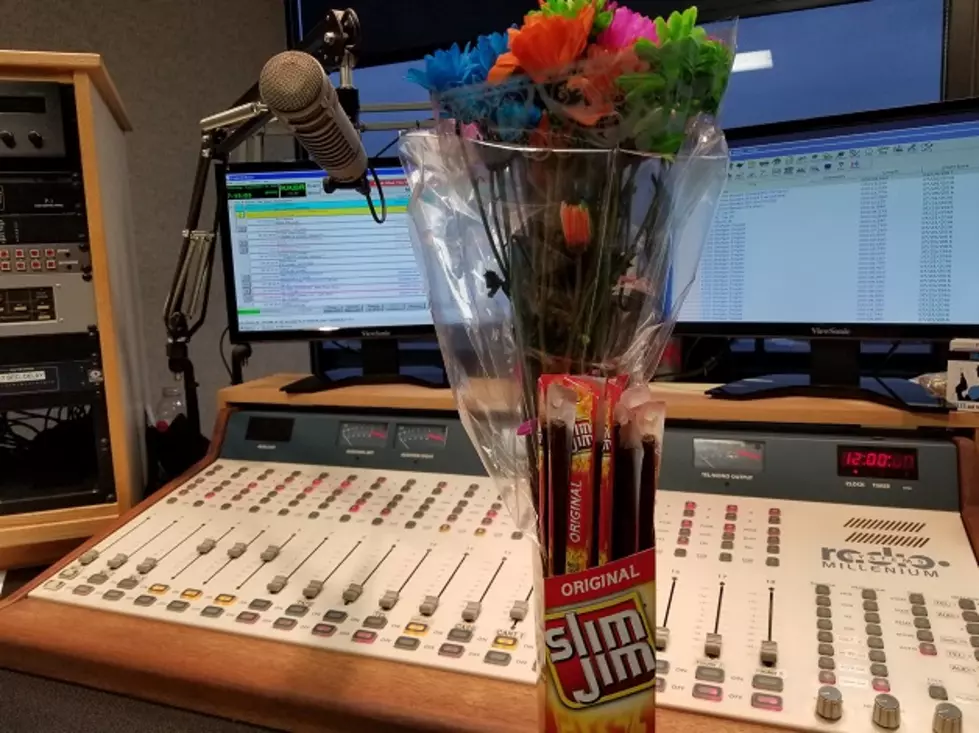 Slim Jims And Flowers From The Back Alley Brats
photo by KrisEdwards/townsquaremedia
Thank you so much to the Back Alley Brats for stopping by the show this morning. These ladies are your hometown, junior roller derby team and they've got a bout coming up this Saturday at the Metra Park Pavillion. This is actually an international bout verses the Gapland Smashers from Canada, so get out and support the team for the good of America!
When Katy called and asked what we'd like for breakfast, I told her Slim Jims would be just fine (since the carbs from biscuits, toast or bagels don't really fit my Go Figure lifestyle). Lo and behold, she shows up with a box of Slim Jims and flowers for Kaitlyn and I. Not necessary, but greatly appreciated - in fact, four of them are already gone.
If you want to get tickets, or find out more about the Back Alley Brats, check out their facebook page. Doors open for Saturday's event at 6:00 p.m. and the bout starts at 7:00
Good luck Back Alley Brats!