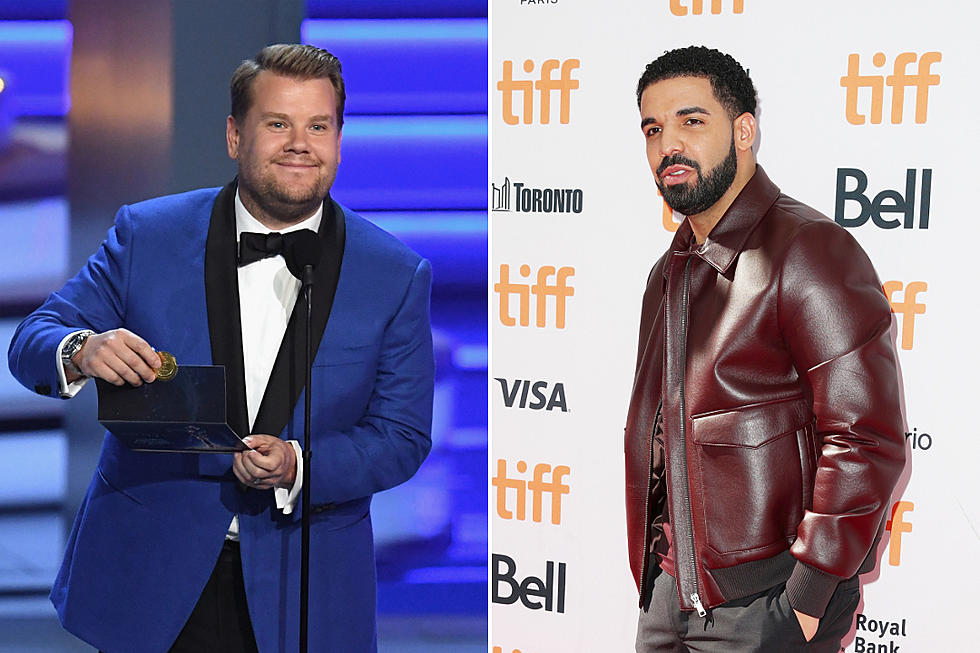 'The Late Late Show Host' James Corden Uses Only Drake Lyrics in Hilarious Skit
Kevin Winter/Joe Scarnici, Getty Images (2)
Drake bars are famously quotable, making them perfect fodder for James Corden's recurring The Late Late Show segment in which he flips song lyrics into soap opera dialogue. The latest installment aired yesterday (Sept. 19) and features actors Kaley Cuoco and Joel McHale joining Corden to stage a medical-themed love story.
Corden, playing a doctor, opens quoting Drizzy's verse on "Forever" as he enters a hospital room and reads the name of his patient, played by Cuoco: "Last name, Ever, first name, Greatest." Holding an x-ray printout, he reads Cuoco her "God's Plan"-inspired diagnosis, "Bad things, it's a lot of bad things."
The sketch proceeds in that vein. They briefly break the fourth wall when McHale, playing a motorcycle bro competing with Corden for Cuoco's heart, responds to Corden's invitation to fight with, "I don't gotta dance. I make money moves," prompting an explanation that Cardi B's "Bodak Yellow" isn't a Drake song.
The story wraps with both men invoking "In My Feelings," asking Cuoco, "Kiki, do you love me?" She responds with another "God's Plan" quote, "I only love my bed and my mama. I'm sorry."
You can watch the full video below.
See Photos of Drake's Different Looks Over the Years