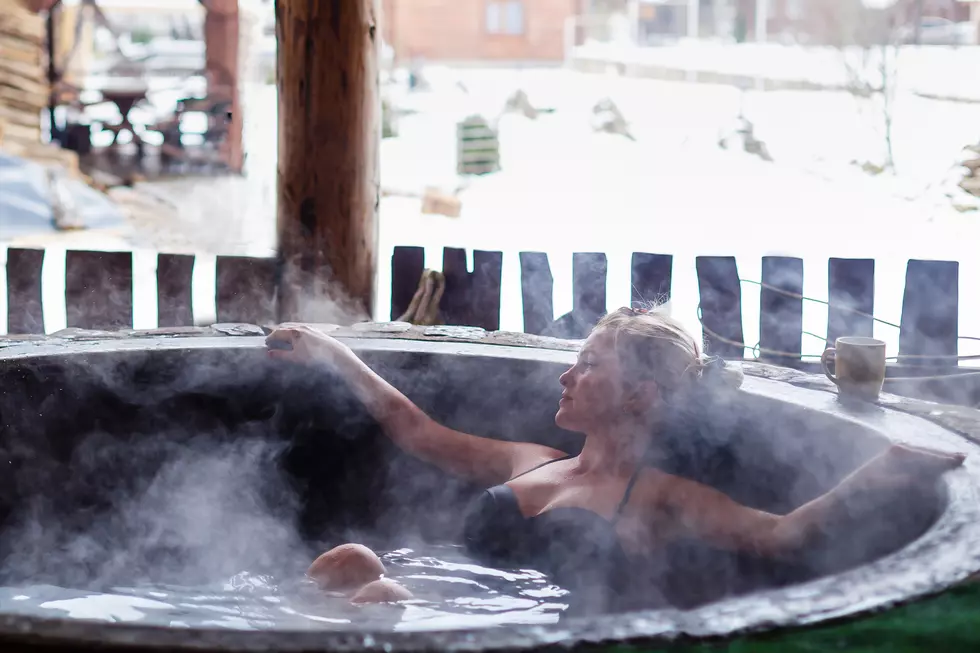 How Thompson Pools Can Turn Your Backyard into Year-Round Oasis
Getty Images
Close your eyes; let your mind escape. You're ready to put work and your to-do list behind you. It's a gorgeous evening outside. The sun is setting and soon the moon will emerge with her entourage of sparkling stars.
Your body feels almost weightless as a thin cloud of steam rises around you. You've discovered the perfect way to relax — year-round — with a Jacuzzi hot tub, found only at Thompson Pools and Spas. So many of your neighbors only go outside to build snowmen with the kids or shovel the driveway in the winter, but you (and your friends and family!) enjoy your backyard no matter what the temperature since you had Thompson install a hot tub.
Thompson Pools and Spas offers prices lower than many other dealers in the area. Plus, they are committed to making sure you find the right model for you: They offer a 30-minute test soak in a hot tub to make sure it's the right one for you.
Thompson offers a full selection of swim spas (get the exercise you love without the hassle and expense of installing a full-sized pool) and Jacuzzis designed for two people on up to six or more people. They have models designed for residential and commercial use, plus options for indoors and outdoors. Financing is available for as little as $99 a month.
To learn more or request a free site assessment, visit thompsonpools.com or call (406) 656-8511. And remember: If it isn't a Thompson Pool, it ain't worth a dip!