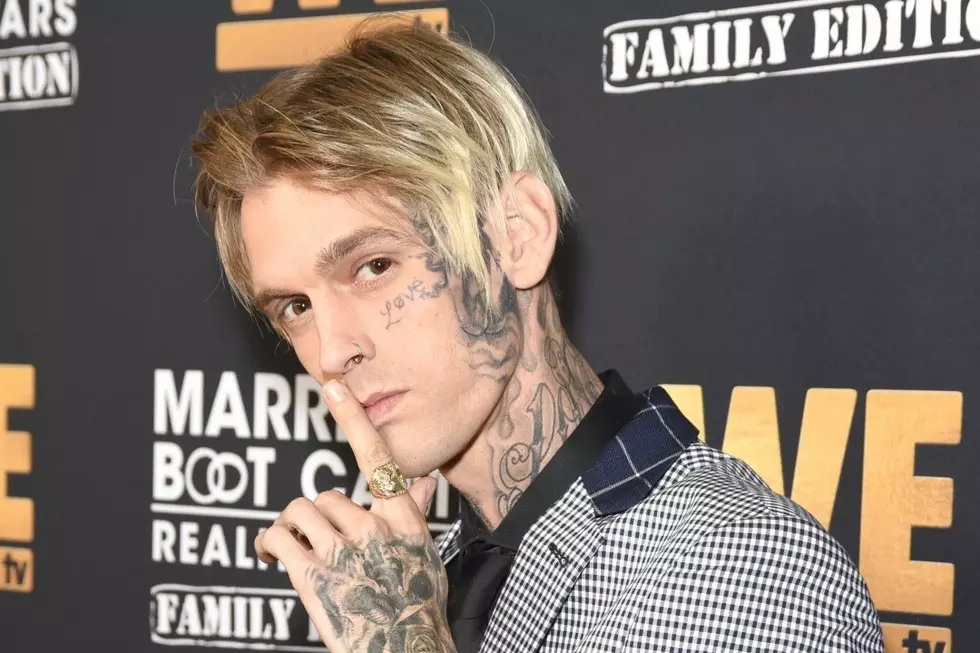 Aaron Carter Hospitalized Amid Ongoing Personal Drama
Presley Ann, Getty Images for WE tv
Aaron Carter shared an alarming photo of himself in the emergency room on Thursday (November 14).
The 31-year-old posted the photo to his Instagram account, tagging the Ascension Sacred Heart Emerald Coast hospital in Florida.
"Mommas gonna take care of you," he captioned the photo.
The singer's mother, Jane, reported to TMZ that after he arrived at her house earlier in the day, she was alarmed of his low weight, a reported 115 pounds.
Jane shared that her son is currently awaiting results from a heart monitor test and had his blood pressure taken. His low weight and the ER visit is reportedly the result of stress.
Jane tweeted from Aaron's Twitter account that she will be taking over his social media accounts while Aaron recovers. Shortly after her announcement, Aaron posted a confusing video of him and his mother discussing PETA while in his car.
Aaron's brother, Nick Carter, recently filed a restraining order against him after Aaron allegedly threatened to kill his then-pregnant wife. In September, Aaron was reportedly diagnosed with schizophrenia, bipolar disorder, manic depression and anxiety.
Celebrities Who Opened Up About Mental Health