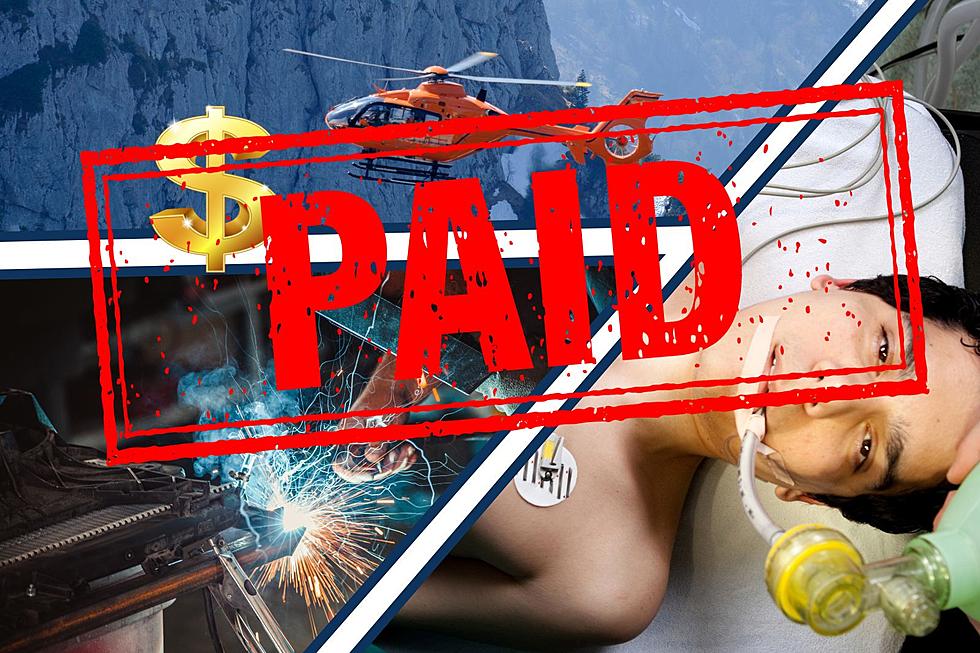 These Were The 10 Highest Paying Jobs In Montana In 2023
Credit Canva
Some of the top-paying jobs in Montana don't require a college degree.
People always say how important it is to love what you do for a living, but sometimes doing things you love isn't completely transferrable to a living wage career. If all of us could make a comfortable amount of money doing fun stuff we enjoy all day, it wouldn't be called work, right? Most of us probably compromise, finding a job we somewhat enjoy/tolerate, hopefully one that pays okay.
According to the latest data from ZipRecruiter, here are the highest-paying jobs in Montana for 2023. Interestingly, some of the biggest salary earners in Montana don't require a college degree. However, all of the big-money jobs require some form of training. Let's dive in.
1. Emergency Medicine Physician
ER doctors are some of the top-paid positions in Montana. No surprise there. Years of education mean mountains of debt for most docs and many have specialized skills. Emergency room physicians in Montana can earn between $322,000 and $369,000.
2.  Nurse Practitioner
Nurse Practitioners can do many of the routine things a doctor can do and they arguably perform a majority of the work in a busy medical office. They are highly trained in their own right and are also well paid, earning between $101,500 and $137,000. They earn every penny, in our opinion.
3. Refinery workers
The pay range is fairly broad for this job, from around $39,000 to $101,990 a year. I know many refinery workers in the Billings area who do not have college degrees and are making $40 an hour or more. Those making six figures probably have degrees, however.
4. Physical Therapists.
The demand for PTs seems to be growing every year. Aging Baby Boomers, a steady supply of accident victims, veterans, and children with physical disabilities, the list is long for people who require physical therapy. Good ones are usually booked out. In Montana, they can earn between $75,600 and $100,100 annually. You'll need a degree to be certified for this job.
5. Registered Nurses
The medical field is one of the largest employers in Montana and registered nurses are always in demand. Most work long shifts, deal with rude patients, and witness pain and suffering daily. For this, they'll earn between $62,700 and $98,200 per year.
6. Pilot
We're not sure how many pilot jobs open up annually in Montana. It's not like we're a regional hub for any airline, except maybe Cape Air. But for those who get the job of flying an airplane for a living, it pays well. Montana-based pilots are earning between $77,000 and $97,300 a year. A college degree is not required, but getting enough flight time to qualify for a commercial license will certainly be expensive.
7. Helicopter Pilot
In our opinion, this is one of the most exciting jobs on the list. Helicopter pilots get to do crazy stuff like fly rich people from Bozeman to Big Sky, install big, heavy items on tops of mountains, fight fires, rescue injured people, and other adventurous things. Many pilots may have received at least a portion of their training from Uncle Sam and they'll make good cash flying whirlybirds in Montana; between $82,100 and $95,900 annually.
8. Private Chef
Great chefs spend years honing their craft and many do not have college degrees. The salary for a private chef in Montana can start on the low side at $41,500 per year; some of the best can earn $85,300. Not bad.
9. Power Lineman
My brother-in-law is a lineman (not in Montana) and he makes great money, racking up tons of overtime whenever there's a major ice storm or other natural disaster. Journeymen jobs pay well in the Treasure State too, earning between $56,588 and $82,056, according to ZipRecruiter.
10. Pipeline Welder
Also known as a pipe welder or a pipefitter, these are great jobs in Big Sky Country. With lots of refineries and other petroleum-related industries in Montana, a good pipe welder can earn between $66,400 and $77,000 annually.
Do you have a job that pays well in Montana? Is it something you love? Leave a comment or reach out on our app. You can read the rest of the top 25 paying jobs in Montana (and their methodology) at ZipRecruiter.
The Top 23 Most Dangerous Jobs In America for 2023
Thanks to
24/7 Wall St
here are the 23 most dangerous jobs in 2023.
Gallery Credit: Nick Northern
This 700 Square Foot Home in Denver is Selling for $1.2 Million
Why is this small Denver home selling for so much money? The answer is in the location.
Gallery Credit: Matt Sparx