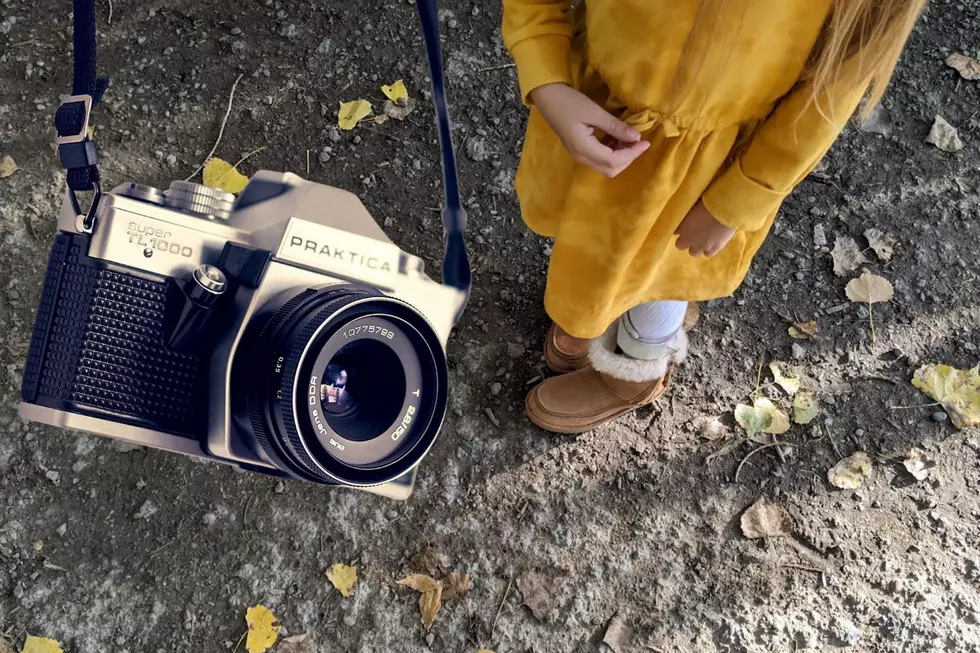 Best Places in Billings for Last Minute Fall Photos
Michael Foth, TSM/Canva
Family photos are always so stressful.
Taking selfies is easy and fun. You can snap a million different do-overs until you're happy with a perfect portrait of yourself doing something awesome. On the other hand, herding a family of six (and one dog!) to a fall photoshoot is typically a giant ball of stress. This portrait studio offers some great suggestions to make the photo session less crazy.
My kid needed Senior pictures and my spouse figured we could ask our photographer if she'd be willing to take a few family shots while we were out. Piece of cake, right?
Last minute change of venue.
We planned to do the casual session at Pioneer Park last weekend. If you recall, it was cold and rained all weekend, so we rescheduled for Wednesday afternoon at 4 pm. We took two cars because half the kids had commitments later in the day and had to leave early. Adult Kid 1 arrived with Kid 2 and Kid 3 at Pioneer park. Kid 1 calls, freaking out.
"There's nowhere to park and like a million people at the park!" she exclaimed dramatically. Apparently, there was a cross-country meet or marathon fun run or something of that sort happening. Shoot. Where to next? Red Lodge is awesome for fall colors but we were in a bit of a time crunch.
Great places for fall pictures in Billings.
We chose to quickly relocate to Riverfront Park and it was a great choice. The Billings area doesn't really have a ton of maples or other brightly colored fall foliage, but we do get some nice golds and various, vinelike undergrowth often turns delightfully red. The popular recreation site offers a variety of settings, from the bridge over the lake to the shadowy, filtered light of the pathways through the park.
We asked you for some other suggestions, and here are some of the top recommendations.
Two Moon Park. It's beautiful year-round and the dramatic weeping wall offers a great natural backdrop.
Dover Park. This Heights park provides sweeping vistas of rimrocks and the Yellowstone River valley.
Montana Avenue. One reader suggested a great option for a more urban vibe, like public areas around CTA Architechs or Last Chance Cider Mill. My kid enjoyed getting some senior pictures in one of the downtown "graffiti alleys" as well.
MSU-B Campus. I recently embarked on a mission to find the last remaining Jamba Juice in Montana, and while I was wandering around the MSU-B campus, I realized it's a great spot for photos, as did reader Kim R.
Care to add to the list? Shoot me an email. Michael.Foth@TownSquareMedia.com
Best Tips to Keep Halloween Safe in Montana: Trick or Treating, Parties and Costumes
Adults AND kids need all the 'tricks' they can get to be safe on Halloween. What should be a fun day of friends, candy and gatherings can also be wrought with bad weather and mischief. Using common sense and a few cool tricks can keep everyone a little more safe, so we can have more fun!
10 of the Best Montana-Inspired Tattoos We Could Find
Submitted by you on social media, these Montana tattoos really stand out! Check them out!