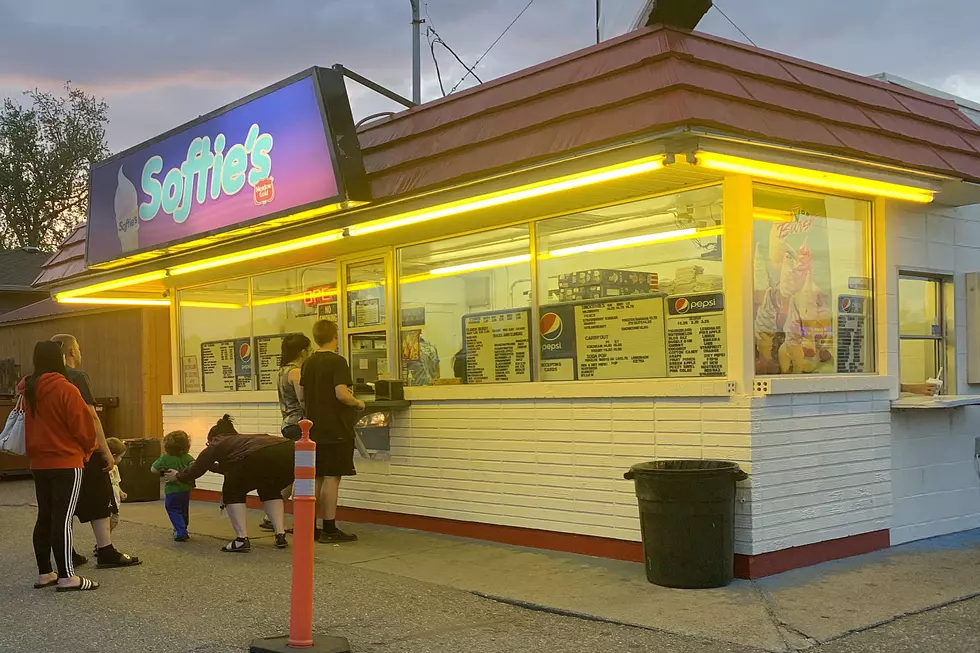 Billings' Favorite Ice Cream Shop Opens 4/7. One Thing to Know
Credit: Johnny Vincent, Townsquare Media
UPDATE 4/10 Softie's credit card processing system is now back online. 
Softie's is opening tonight (4/7).
Punxsutawney Phil gets far too much credit for predicting spring. In fact, Billings has a few key indicators every spring that is far more accurate, in my opinion. The first that I always notice, and think "Yep, winter is almost over", is when advertisements begin to roll out for the Spring Home Improvement Show. 🎵Let's all go..🎶 You know the rest.
The next big indicator is that winter is finally - almost? hopefully? - over in Billings is when Softie's opens for the season. Nothing says warm weather, sunshine, and long days better than one of the Magic City's most popular ice cream joints. The old-school ice cream shop at the corner of 24th and Broadwater is opening at 4:30 pm tonight (4/7), according to their Facebook post. However, there is one important thing to note if you plan on visiting Softie's on Friday or Saturday...
Bring cash.
According to the late-afternoon post from the owners, Softie's is running into technical issues with its credit card processing system and they will only be able to accept cash tonight (4/7) and possibly on Sunday. So keep that in mind before you head down for a soft-serve treat.
A longtime Billings favorite.
People love ice cream. US Census data reveals the average American eats around 20 pounds of ice cream per year. We've got a number of great choices for frosty treats in Billings, with Wilcoxon's, Big Dipper, Baskin Robbin's, and Your Pie gelato being other fan favorites. Read 9 of Billings' Favorite Frozen Treats HERE. 
America's Top 10 Ice Cream Truck Favorites
Can you spot your favorite ice cream treat on the list?