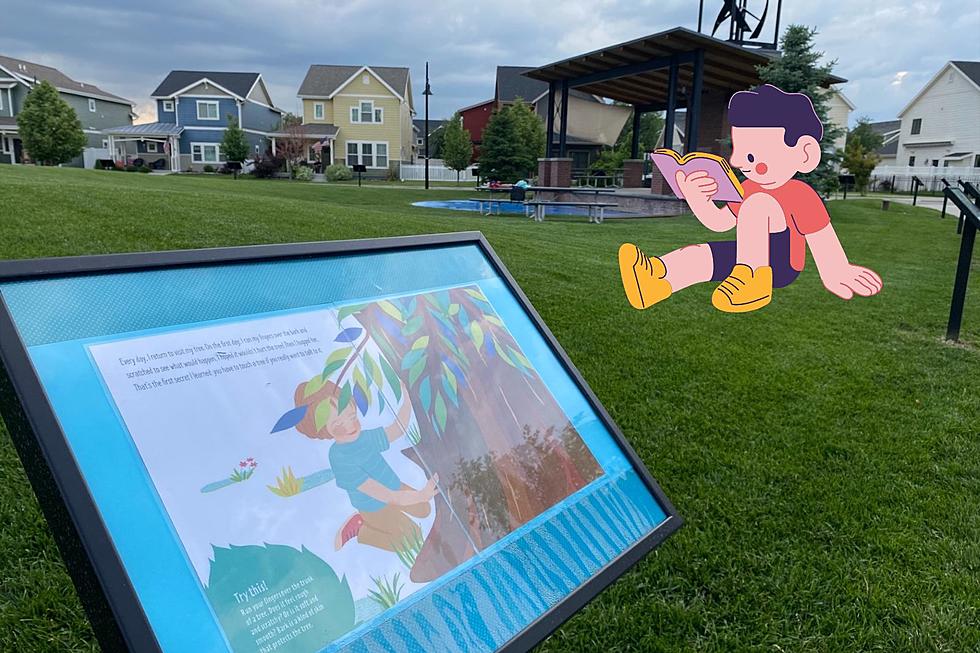 Billings' New Story Book Trail is Awesome for Young Readers
Credit: Victoria Hill, used with permission/Canva graphic
Billings fans of the Blackhills area are probably familiar with Story Book Island, a very retro children's park in Rapid City. On Tuesday (6/13) representatives from the City of Billings and the Billings Public Library participated in a ribbon cutting for the Magic City's own Story Trail, the first of its kind in Montana.
Located in the public park at Josephine Crossing, the new trail is geared towards younger readers (and their parents or grandparents who may be accompanying them). Never heard of story trails? They're kind of a "thing" right now, popping up in communities around the nation, wrote the National Association of Realtors.
The basic premise is twofold... it gets kids some exercise outdoors, and - hopefully - instills a passion for reading. Story trails can be elaborate (some have QR codes that participants can scan for a digitally interactive element), while others are simpler, with pages of books laminated and placed along a trail.
In a press release from the City:
"Opening the Story Trail is just one way we're bringing library services to our community," said Allynne Ellis, the Children's Librarian at Billings Public Library. "The joys of reading and love of the outdoors aren't mutually exclusive, and the Story Trail offers a great way to blend the two."
The first on many Story Trails in Billings?
Billings' new Story Trail was made possible via a partnership with the Billings Public Library, the Billings Public Library Foundation, and McCall Homes. The path is quite accessible (paved sidewalk) and is approximately a 1/4 mile long, with 20 reading stations. The stories will likely rotate throughout the year to reflect the seasons. The introductory story is "Under My Tree" by authors Muriel Tallandier and Mizuho Fujisawa, a children's book that introduces readers to the magic of trees. Some of the 20 reading stations on the trail include instructions for a simple, fun activity. The Library hopes to add more story trails in our area, as funding allows.
KEEP READING: 50 activities to keep kids busy this summer