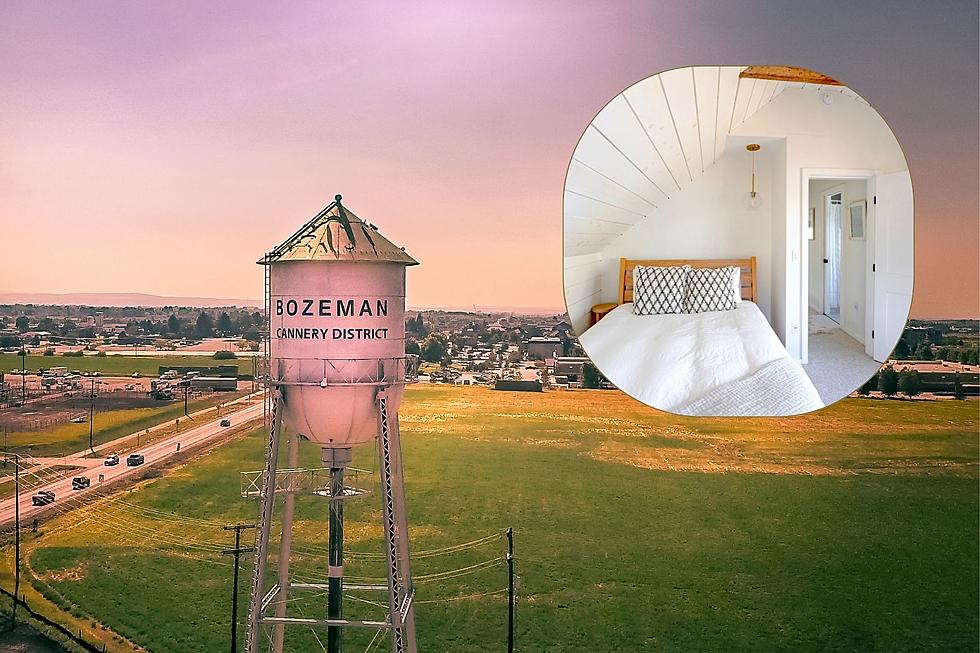 Is Banning VRBO's and AirBnb's in Bozeman Really a Good Idea?
Bozeman. Credit Canva
Bozeman is considering a ban on short-term rentals.
A hot topic is blowing up in Bozeman, with strong opinions (are there any other kind nowadays?) on both sides of the issue. We're talking about short-term rentals, often referred to somewhat interchangeably in conversation as VRBOs or Airbnb's. Apparently, Business Insider can now add Bozeman as the 27th city considering bans, restrictions, or extra requirements for new or existing vacation rentals.
No grandfather clause for Bozeman short-term rental owners?
While many of the cities on the Business Insider list have some type of grandfather clause so existing short-term rental property owners don't get totally hosed, Bozeman's plan to address the issue does not. In a press release from the Gallatin Valley Property Owners Alliance (who oppose the measure), it's noted the proposed ordinance,
 ...would not provide grandfathering protection to homes that are currently used as STRs with valid City licenses, which has been particularly controversial with existing license-holders.
It's easy for frustrated home buyers (with Montana-sized paychecks) to take their anger out on short-term rental owners. But are they really the ones driving home prices in Bozeman to astronomical levels? According to data from the City of Bozeman, short-term rentals account for only 1-2.5% of the available housing units in Bozeman. Yet they account for 43% of available lodging units. Remember, tourists bring $1 billion a year to Bozeman, per the Chamber of Commerce.
Fewer places to stay in Bozeman hurts other Montanans too.
OPINION: I grew up in the Gallatin Valley, and sometimes think about how nice it would be to move back. That idea is 100% impossible for me to even consider on my salary. The job I have in Billings doubtfully pays more in Bozeman (less, probably). My younger sister and her husband will probably never be able to buy a house in Bozeman either. They're thankful to have a rental through family at far lower than the market price.
Does it make me sad?
Of course. None of us love the idea of out-of-staters owning a half-dozen vacation rentals and "snapping up all the affordable housing." Here's the thing though... it's ALWAYS been expensive to live in Bozeman. And for the thousands of Montanans who travel overnight to Bozeman for high school sports, Bobcat games, concerts, family reunions, skiing, etc., eliminating short-term rentals will only make finding accommodations even more expensive. Where in the world will we stay?
Read the latest Memorandum on Ordinance 2149 HERE (PDF). You can find links to the live stream of the next public comment on the issue (10/17 at 6 PM) HERE.
The Top 10 Most Expensive Montana Related Items On eBay Right Now
Here are the 10 most expensive items you can buy related to Montana on eBay.
Gallery Credit: Nick Northern