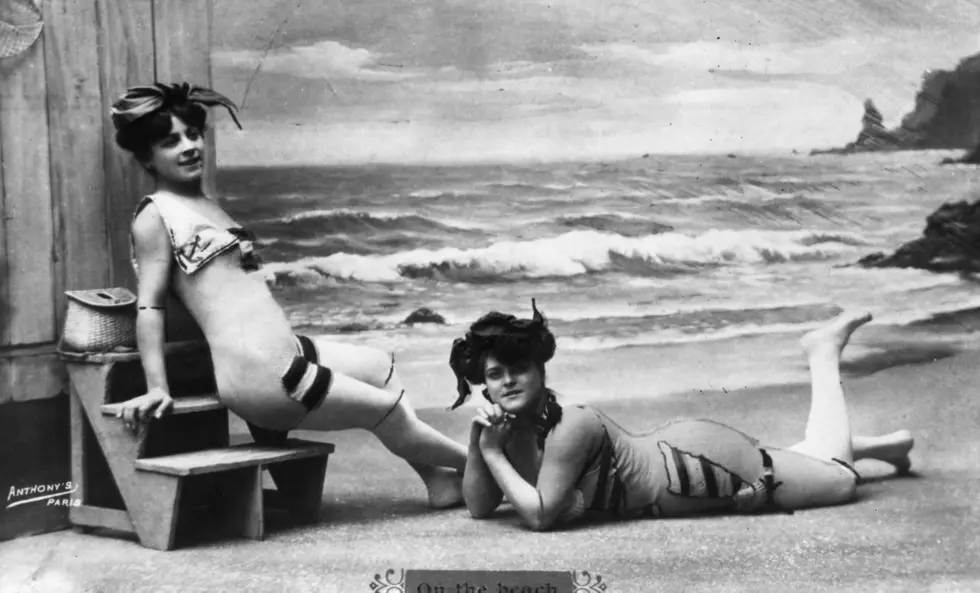 Fab Photos of the Early Years of Bathing Suits: 1880-1926
Getty Images
We are in prime bathing suit season, but what do you really know about bathing suits?
Sure, you've been wearing one since you were a practically a baby, and you have a definite opinion when you see someone wearing one that looks good on them, and, especially when it doesn't.
But, what do you know about the history of the bathing suit.? I didn't know too much, so I read up on it a little bit.
Enter your number to get our free mobile app
It turns out that most cultures in history swam nude or in their underwear well into the 1800's. That's right, everybody in town was skinny dipping.
According to allthatsinteresting.com, swimsuits as we think of them weren't even invented until the mid-1800s. Their creation came out of necessity when swimming and going to the beach a recreational activity.
Early swimsuits, especially early women's bathing suits, bear little resemblance to today's swimwear.
Have you've seen any old-timey pictures of your great-grandmother's-era swimsuits? It's a miracle that the women wearing those heavy flannel fabric bathing suits, designed not to rise up in the water, didn't drown wearing them.
Well, some of the women wearing them actually did drown.
By the early 20th century, the swimsuits gradually became lighter and more fashionable. Fashionable, even to the point of being a little risqué by the standards of the day.
Men's bathing suits were more than a little clunky in the beginning, too. They quickly began to show more - sometimes too much - of the male anatomy, but they certainly were not what you would call fashionable.
Still, looking at these old-style bathing suits is fun because it shows where we came from and how the styles of today began.
With that in mind, here's a pictorial of the early day of the bathing suit - 1880 to 1926.
Fab Photos of the Early Years of Bathing Suits: 1880-1926
Enter your number to get our free mobile app