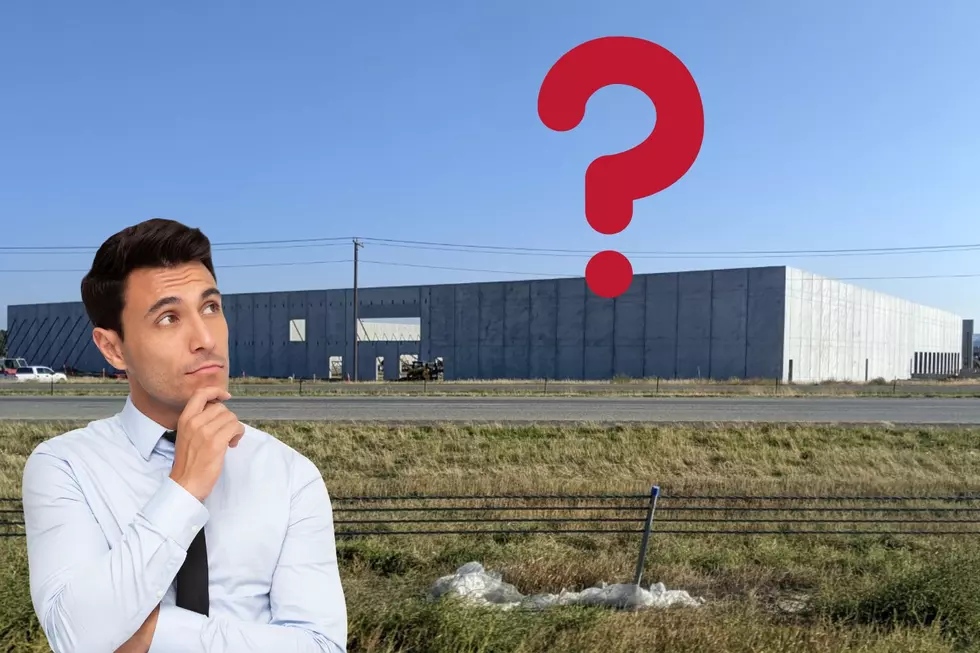 It's Huge. Update on Massive Building on Billings' Frontage Rd
Michael Foth, TSM/Canva
If you never drive between the King Ave West Exit and the Zoo Drive Exit, there's a chance you haven't noticed the gigantic facility being built on the corner of Harnish Boulevard and Frontage Road. I make the drive twice daily between Laurel and Billings and have been watching the construction progress over the past few months.  
It's impressive.
Coca-Cola has been in Billings since 1959 on State Avenue, but the actual bottling plant for the Billings area has been based out of South Dakota since the early 2000s. Last spring, the South Dakota-based Coca-Cola High Country company announced plans to build a plant in the Magic City. The 9.5-acre property footprint includes a total of over 160,000 square feet of buildings, encompassing the plant, a warehouse, and a truck bay. KTVQ reported the total investment to build the facility is around $50 million.  
The plant should be completed by next year.
The City of Billings and the Big Sky Economic Development group each coughed up $250,000 to help with sewer and water infrastructure costs for the bottling plant, which is anticipated to provide 50 new jobs to the Billings area. Industry trade group American Beverage wrote a nice piece about the family-owned company HERE, detailing its small start from a gas station in the Black Hills, to what its become today. Their motto is "Honor God in All That We Do."
Think you don't drink Coke?
I don't really drink a ton of soda or sugary drinks, but nowadays the Coca-Cola company owns over 200 brands worldwide, offering everything from coffee and teas to water and juice. They even have alcohol-infused brands in their fold, such as Topo Chico seltzers and Simply Spiked. I reached out to the company headquarters in Rapid City today for a construction update and to see what products will be bottled in Billings. My call was not immediately returned, but this story will be updated if I receive any fresh information.
Leading Theories About D.B. Cooper and 30 other unsolved mysteries
Thanks to the American fascination with confounding unsolved cases, mystery is among the most popular genres of books, movies, and television. From heists and capers to murders and robberies, the world's greatest unsolved mysteries spark media frenzies that grab headlines around the globe. Some cases compel so much public intrigue that the facts and theories surrounding them become the basis of books, movies, plays, and documentaries decades or even centuries after the cases go cold.