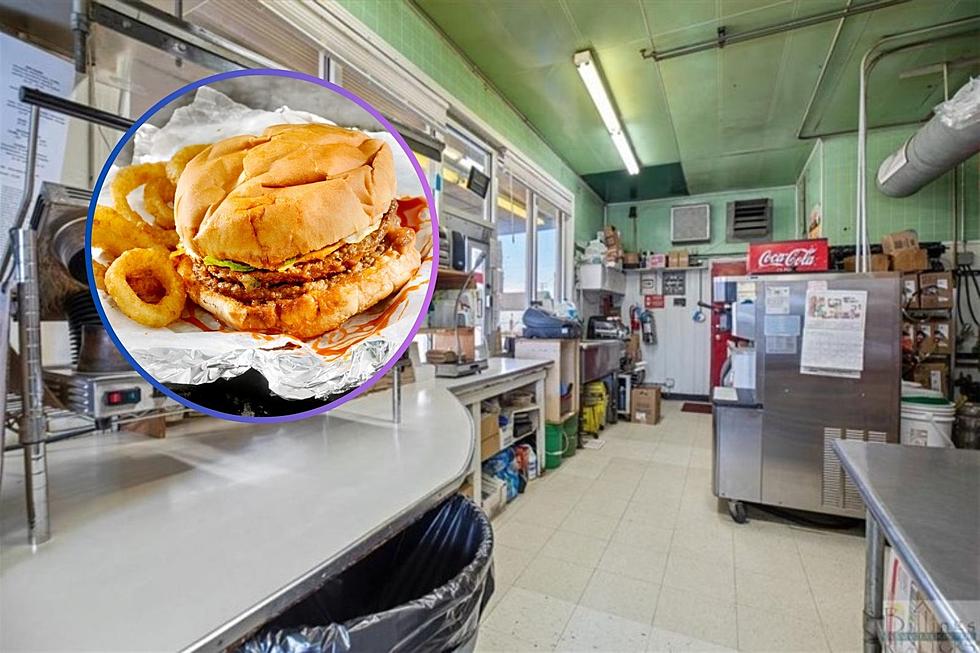 Who Wants to Take Over Billings' Home of the Flying Burger?
Courtesy listing agent Shawna Morales, Engel & Volkers, inset Canva
One of the most iconic hamburger joints in Billings is King's Hat.
Opened originally as a Big Boy back in 1949, the Gazette reported that the restaurant became the South Side Drive-In "sometime in the 60s." In 1977 it became King's Hat and has remained virtually unchanged for nearly 50 years.
Business as usual since the sale was announced.
We love Kings Hat. Last year we asked you what are some of your favorite Mom n' Pop businesses in Billings, and King's Hat was one of the top responses. When word got out that the restaurant had come up for sale earlier this spring, the owners reassured fans they were NOT closing. Nor would it become another coffee shop or be flattened for other development.
Affordable, fun, nostalgic food.
Sure, prices for just about everything have gone up, especially in the last couple of years, but King's Hat seems to defy inflation. Most of the menu items can be purchased for around $3 - $4; a basket combo can be had for around $10.
There's always a line.
Drive by King's Hat at lunchtime and there is frequently a huge line of cars. It moves surprisingly fast. Where else can you get a Bee Bop or a Hot-n-Tot? I always order a strawberry malt with whatever burger I order. Yum. One reviewer wrote,
When driving on 1st Ave South, there is a reason that traffic is backed up at the tiny burger shop called Kings Hat. This place is a local gem and is definitely worth the wait. The flying cheeseburger loaded is as is everything here. Before going to any chain restaurant, always go local, especially with this place. There is a reason why they have been around for as long as they have. Muy bueno!!!
Who wants to take over this Billings drive-thru favorite?
After 13 years, the current owners are ready to relax and enjoy life a little bit more. King's Hat is not-so-quietly listed at $750,000. The price includes all equipment and inventory, a 1/3rd acre lot, and the possibility of training assistance during the ownership transition to help whoever buys it get up to speed. The business and property are represented by Shawna Morales at Engel & Volkers. You can see the listing HERE.