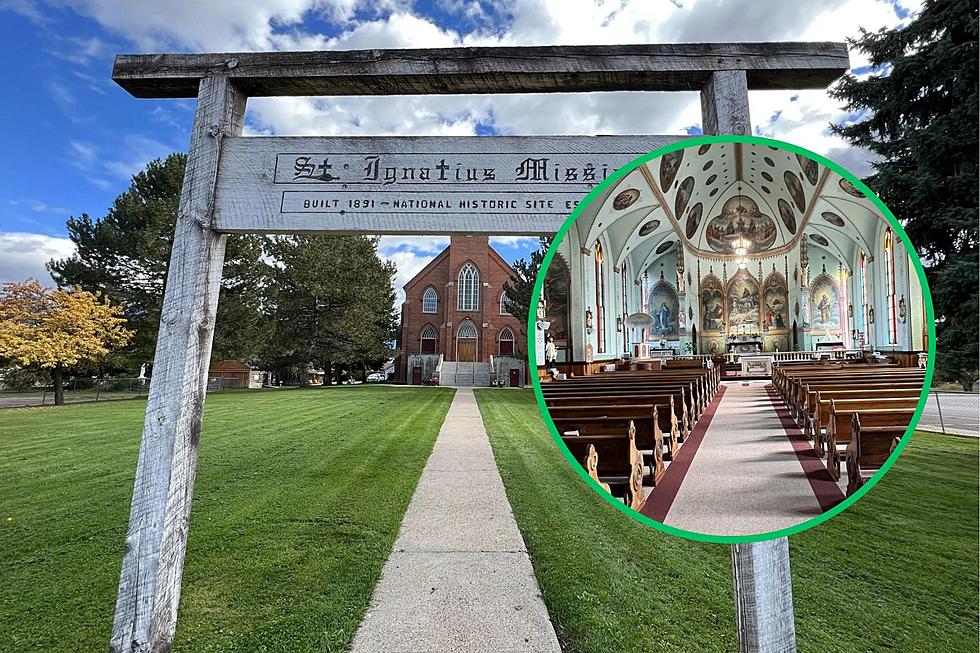 Stunning Murals in this Old Montana Church Were Painted by a Cook
Credit Shari DeSaveur, TSM
Set among one of the most beautiful backdrops in Montana is the small community of St. Ignatius. Originally home to Salish, Kootenai, and Pend d'Orielle Native peoples, some of the first white settlers to the rugged Montana Territory were Jesuit missionaries.
The Mission Valley is also home to what is believed to be the oldest building in Montana, in what was once Fort Connah. The small structure was built in 1847, and efforts to turn it into a museum site continue.
While the Fort is long gone, the St. Ignatius Mission still stands, and it's one of the most beautiful old churches in Montana. This house of worship was constructed in 1891, just two years after Montana achieved statehood. Its grandeur is immediately apparent, boasting an awe-inspiring façade adorned with vibrant frescoes and intricate woodwork. The interior is equally captivating, with a breathtaking nave and altar that exude an aura of reverence.
Paintings were done by a cook.
Most of us have probably heard of St Ignatius Mission; perhaps you've stopped to take the tour on your way to Flathead Lake. But did you know that the stunning artwork adorning the walls and ceiling was painted not by some classically trained artiste, but a lowly cook? It's true. The cook/handyman spent fourteen months in the early 1900s working on the murals according to Mission historians,
The interior of the church contains fifty-eight murals painted over a fourteen-month period in 1904-1905.  The artist was a Jesuit Brother who served as the Mission cook.  Brother Carignano, SJ, (1853-1919), with no professional training in art, completed the paintings between his regular duties as the Mission cook and handyman. 
Let's take a closer look at some of his work and the beautiful church.
The backdrop at the altar is amazing.
So peaceful.
Lots of stained glass windows offer a warm glow.
Other historic buildings dot the grounds.
The mission is a National Historic Site and is open to the public year-round for worship, tours, special programs, and other services. You can find out more HERE.
Read More: Wow. This Black Hills Church is a Stunning Vikings Era Reproduction
Hiking Trail Etiquette: Dos and Don'ts in Montana
We have countless, wonderful hiking and walking trails within easy reach of town. But being a Montanan means caring for your surroundings, AND others. Keep in mind these trail basics while enjoying the outdoors. Safe hikers are happy hikers.
Gallery Credit: Michelle Wolfe