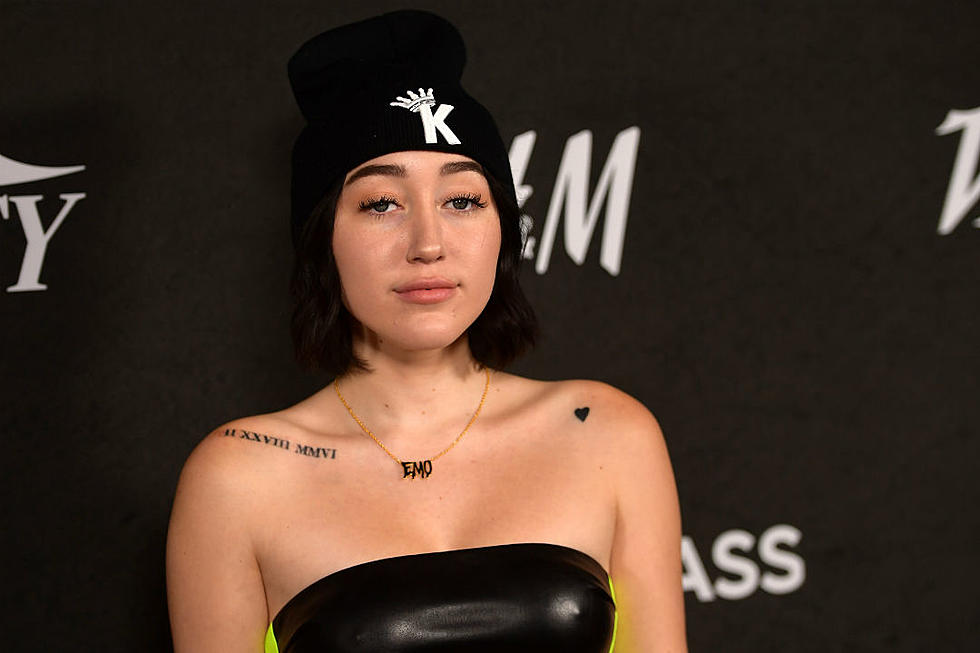 Noah Cyrus Is Literally Selling Her Tears as Part of New Merch Collection
Matt Winkelmeyer, Getty Images
UPDATE: Here's a twist we didn't quite see coming — according to TMZ, someone started a GoFundMe page to collect the $12,000 it seemed to take to land a bottle of Cyrus' tears. It's not clear whether the person genuinely thought the item was real, or was intentionally trying to con contributors out of cash, but either way, Cyrus' team has contacted the site, which is refunding everyone who put forward some dough.
This is all to say: the tear merch was a joke, and we got duped, too. Oops.
ORIGINAL STORY: If you're Carrie Underwood, you cry pretty. If you're Noah Cyrus, you cry into a bottle and sell it to your most avowed fans.
Ahead of the release of new EP Good Cry, Cyrus unveiled some typical merch you might find from a similar artist's online store: There's a hoodie that says "Sry I'm Trash," a T-Shirt that features her dad Billy Ray Cyrus' face a pair of sweats that read, simply, "Sadness."
But then...that's where things go sideways.
Nestled between apparel and posters — and retailing for $12,000 — is a bottle of Cyrus' tears (12 tears, to be exact).
"This is approximately 12 tears made by Noah Cyrus as a result of sadness," a description of the product reads on the site. "Human digestion of these tears is not suggested cause tears are generally pretty salty and that would just be super f------ weird if you drank someone else's tears."
And suddenly, Angelina Jolie's blood vial necklace seems like a relatively tame statement.
Cyrus' Good Cry will drop on September 21, and she said in an early September Instagram post that the work is pretty aptly named (she and ex-boyfriend Lil Xan broke up not long ago).
"well... due to the circumstances i think i named this EP appropriately," she wrote.
Celebrities Who Opened Up About Mental Health