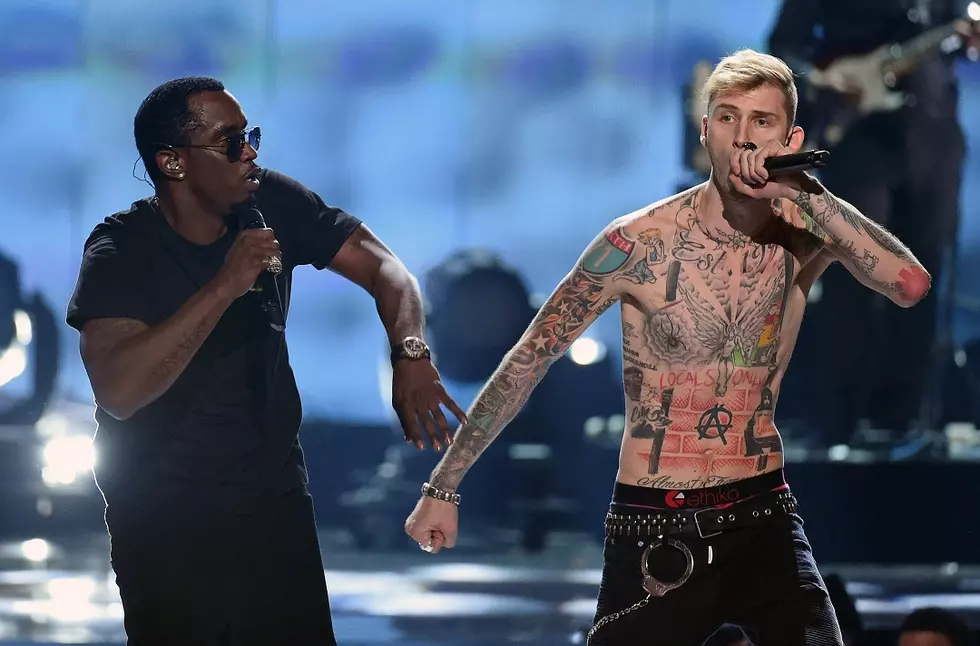 Stream It: Machine Gun Kelly's New Album 'Bloom'
Ethan Miller, Getty Images
Machine Gun Kelly has had a busy year so far in both his musical and acting careers. Last night (May 11), Young Gunner shared his third album, Bloom, which hosts a plethora of collabs with other talented artists.
Bloom includes self-titled song "The Gunner," "Go for Broke" featuring James Arthur, "At My Best" featuring Hailee Steinfeld, "Trap Paris" Feat. Quavo and Ty Dolla $ign, "Bad Things" with Camila Cabello, and more.
Stream MGK's Bloom below and catch his as a tour opener for Linkin Park this summer.
'Let You Go': Machine Gun Kelly

'At My Best': MGK and Hailee Steinfeld
'Bad Things' Video: Camila Cabello and Machine Gun Kelly
Machine Gun Kelly's Bloom Tracklist
1. "The Gunner"
2. "Wake + Bake"
3. "Go for Broke" Feat. James Arthur
4. "At My Best" Feat. Hailee Steinfeld
5. "Kiss the Sky"
6. "Golden God"
7. "Trap Paris" Feat. Quavo and Ty Dolla $ign
8. "Moonwalkers" Feat. Dubxx
9. "Can't Walk"
10. "Bad Things" (with Camila Cabello)
11. "Rehab"
12. "Let You Go"
13. "27"
Camila Cabello + More Stars Perform at Zedd's ACLU Benefit:
" align="center"]