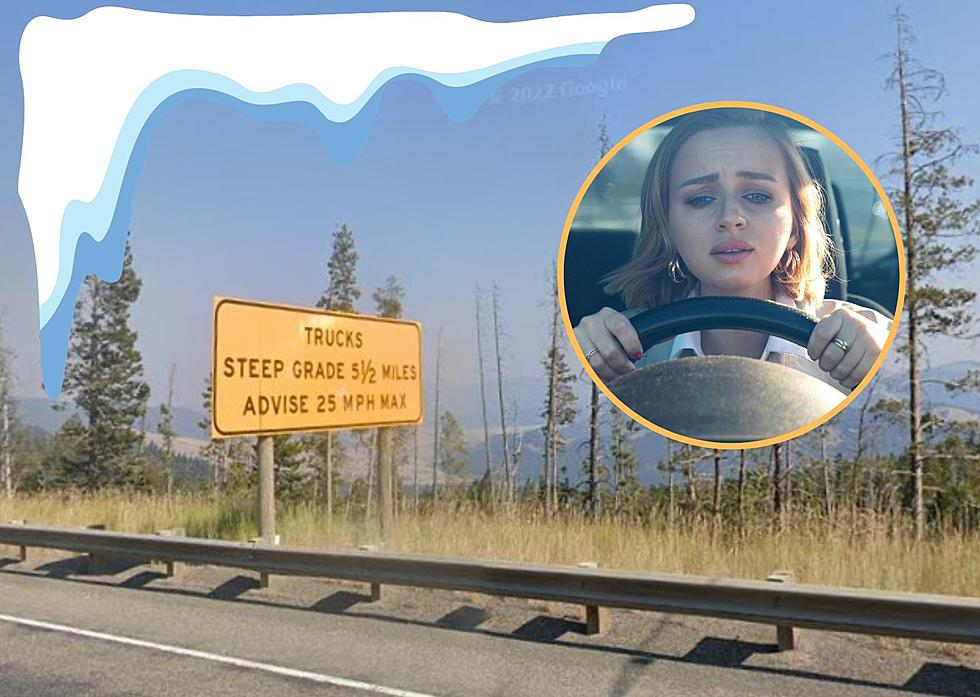 The Steepest Pass in Montana is One You'll Want to Avoid this Winter
MacDonald Pass, credit Google Maps/Canva
Driving around Big Sky Country in the summertime is awesome. Winding mountain roads with breathtaking views are taken for granted. But winter's icy embrace will soon tighten its grip on the Treasure State, and seasoned travelers know that negotiating the state's mountainous terrain requires a special level of preparedness and caution.
Montanans are familiar with our most treacherous winter passes. Homestake Pass near Butte can get a little dicey. Lolo Pass is known for deadly winter driving conditions, Lemhi Pass south of Dillon (at over 7,000 feet elevation) can present icy, white-out conditions, and even Bozeman Pass can get pretty sketchy at times.
One white-knuckle winter road is MacDonald Pass, a state highway connecting Helena and Missoula. Nestled in the heart of the Rocky Mountains, this winding highway poses unique challenges during the winter months, demanding a blend of skill, awareness, and respect for Mother Nature's whims.
MacDonald Pass has the steepest climb in Montana.
Portions of Beartooth Pass hit a 10% grade, but it closes seasonally. With an 8% grade, MacDonald Pass is the steepest year-round highway in Montana. 8% may not sound like much, but 8% means the road drops (or climbs) 8 feet for every 100 feet of road. Considering you travel 104 feet in 1 second at 70 miles per hour, that's a big drop/climb in a short distance.
At an elevation of 6,312 feet, MacDonald Pass can unleash a barrage of snow, ice, and frigid winds in the fall, winter, and spring (sometimes out of the blue), rendering this passageway a true proving ground for any driver. Proper equipment is paramount, with reliable snow tires, chains, and an emergency kit being the bare essentials. Check the Montana Department of Transportation's cameras and road reports before you go at 511MT.net.
Old Man Winter is knocking on our door in Montana and now is a great time to inspect the condition of your tires and make sure your vehicle is winter-ready.
LOOK: You Can Sleepover in Shrek's Iconic Swamp
This place is fit for any solitude-seeking Ogre.
Gallery Credit: Danielle Kootman