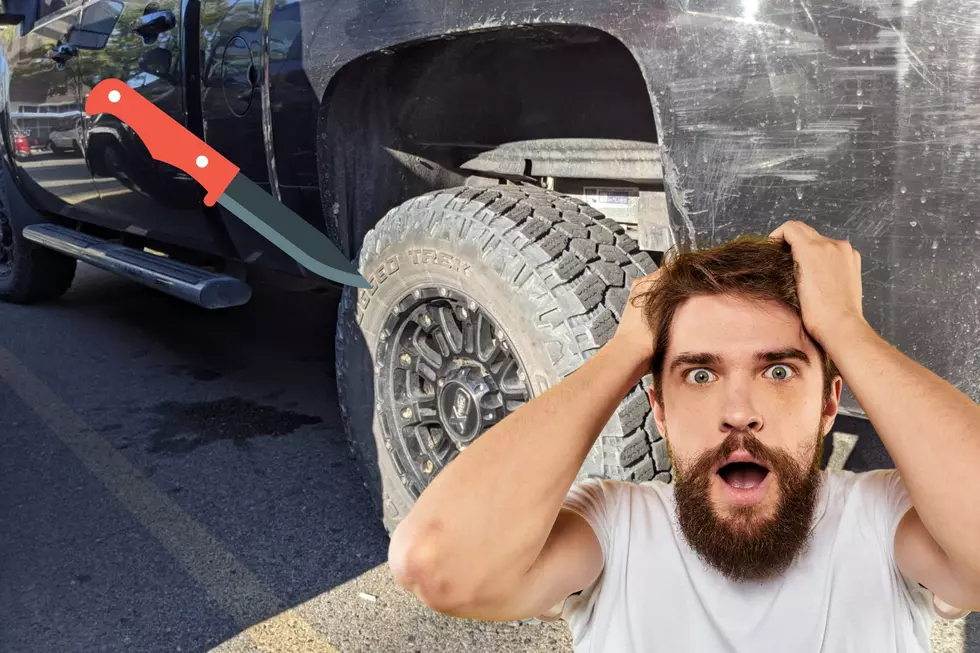 Enviro Activists Deflating Truck Tires? I Wouldn't Try it in Montana
Michael Foth, TSM/Canva
Environmental activism is not new.
Montanans can recall when Earth First was busy spiking trees in national forest land, handcuffing themselves into human gates on logging roads, and vandalizing logging equipment. In recent years, extreme environmental activism is often labeled as "eco-terrorism", which... I guess sounds scarier?
I'm not a nutjob "tree-hugger" by any means.
I fully understand Montana is rich in natural resources. Logging and mining have been a part of our history since settlers first started arriving in the Treasure State. I also feel that mining and logging should be done as responsibly as possible. Nobody likes seeing a clear-cut forest or abandoned mine scars on the landscape.
Environmental Activists are now targeting big pickups and SUVs.
You've probably heard stories about electric vehicle owners being harassed for driving an EV. Now, it appears that the harassment is going both ways, with an environmental group based in the UK advocating for people to deflate the tires of pickup trucks and big SUVs. That's right, the group Tyre Extinguishers (they spell "tires" differently in the United Kingdom) is urging everyone to deflate tires on big vehicles. They say,
We are people from all walks of life with one aim: To make it impossible to own a huge polluting 4x4 in the world's urban areas. We are defending ourselves against climate change, air pollution and unsafe drivers.
Whoa.
Seems like a really good way to get your butt kicked... Or shot.
When I first heard of the Tyre Extinguishers, I thought they were telling people to actually destroy the vehicle's tires (perhaps by slashing them with a knife or whatever). They don't outright say that on their "how to deflate a tyre" page. Instead, they promote letting the air out of the tire. Basically, it's a really mean, super inconvenient thing to do to the owner of the truck/SUV.
I can't imagine this type of activism going over well in Montana, where it seems like every other vehicle is a truck or big SUV.  In fact, it seems downright dangerous and a good way to get hurt.
10 Things True Montanans Would NEVER Do
If you claim to be a Montanan, there are some things that you just can't do. Otherwise, you may draw some looks from your fellow Big Sky Staters. Here are ten of them.
Abandoned 'Witch's Castle'