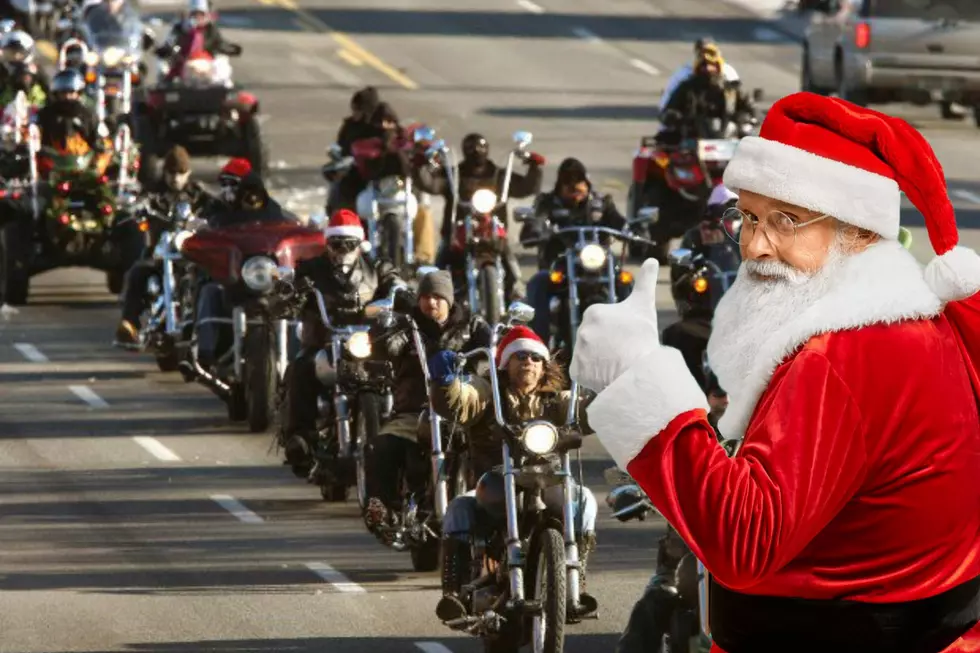 100s of Big Hearted Bikers to Ride Through Billings on Sunday
Image courtesy Roaddogs IRO, used with permission
You might think bikers are intimidating, with their leather and tattoos and rough-around-the-edges demeanor, but I can assure you that every biker I've personally met or shared a beer with (numbering in the hundreds) has a big heart hiding underneath that rugged persona. The Billings biker community is one of the most giving groups of people I know, always willing to lend a hand to people in need.
The Roaddogs annual Toy Run and Holiday Jam is a great example of this spirit of giving, and it happens this weekend. Read on for details.
The 38th Annual Toy Run is on December 4th.
The Roaddogs IRO (IRO means "independent riders organization", not a club or "gang") have been collecting piles of toys for Montana kids for nearly 40 years. In recent years they've donated upwards of $60,000 worth of gifts. Much of the funds used to purchase the toys are raised at various events hosted by the Roaddogs throughout the year.
The fun kicks off on Friday night (12/2).
The Toy Run weekend kicks off with the Holiday Jam party at the Elks Club at 934 Lewis Avenue on Friday evening. We caught up with Roaddog Tim earlier this week on our show (catch the interview at the bottom of this article) and he said they have hundreds of amazing items up for grabs in the silent and live auctions, including many big-ticket items such as TVs, power tools, a smoker, and lots of other really cool stuff. The Holiday Jam party is open to the public and it's a lot of fun.
Kickstands up at Noon on Sunday, December 4th.
Bikers are tough, but Montana bikers have got to be some of the toughest. They'll ride rain (or snow!) or shine on Sunday at noon from Fire Station #1 (on the Northside at the corner of 23rd St N and 8th Ave). Hundreds of bikers will make their way through downtown, then head west on Broadwater to 24th St West, before reaching their destination at Rimrock Mall. The Salvation Army then distributes the toys to kids in Billings and the surrounding area.
Supporters love to line the streets as the bikes roll through town and watching them unload a gigantic pile of toys in Rimrock Mall is quite heartwarming. Roaddog Tim told us what it's like to go toy shopping with basically a blank check. As you can imagine, it's pretty awesome.  Take a listen below.
CHECK THEM OUT: 100 years of Christmas toys, gifts and fads