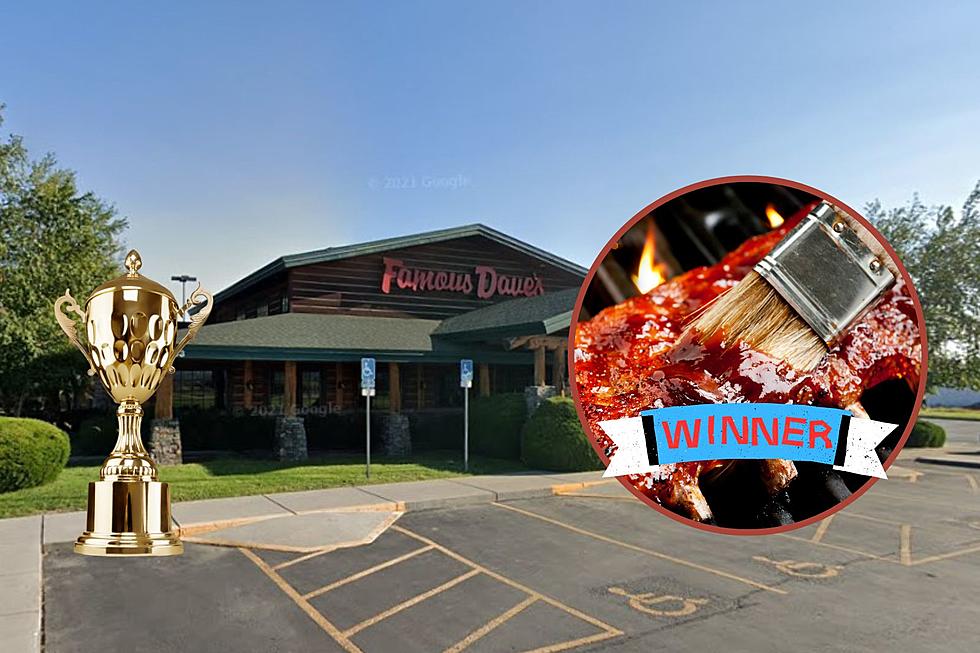 All-Star BBQ Series Rolls into Billings Saturday at Famous Dave's
Google Street View/Canva
Backyard BBQing and smoking have never been more popular.
According to the latest biennial study by the Hearth, Patio & BBQ Association, more Americans than ever are grilling, smoking, and cooking BBQ at home. Their 2022 State of the Barbeque Industry report indicates "80% of all homeowners and 70% of all households in the U.S. own at least a grill or smoker, matching the highest percentage in the study's history, up from 64% household ownership in 2019."
The hobby really exploded over COVID, according to data.
Coincidentally, that was when I bought my first smoker. From Traeger's to traditional pit-style smokers, more and more people are discovering the joys of outdoor cooking. I use mine almost every week. Making restaurant-quality smoked ribs, beef, chicken, and seafood at home is quite rewarding. If you love BBQ, come to Famous Dave's in Billings on Saturday, 7/29. 
Famous Dave is a real person!
The nationwide All-Star BBQ Series stops in Billings on Saturday, July 29 from Noon to 4 pm at Famous Dave's on King Avenue West. Some of the best pitmasters (both amateurs and pros) in the area will be competing for a $5,000 purse and a Golden Ticket guaranteed entry to the World Food Championship in Texas later this fall.
Prizes, complimentary samples, and more.
It's free to attend and the event promises wings to the first 200 attendees, Kurvball Original Barbecue Whiskey samples (21+), and other fun. Local teams will compete for Best Chicken, Best Ribs, and Best Wildcard entries in the BBQ competition. If you couldn't make it to the Montana BBQ Cook-Off in Absarokee in June, swing by Famous Dave's on Saturday.
We caught up with Dallas Massey, VP of Marketing and Off-Premise Events with the popular BBQ franchise who shared more about the event and what inspired "Famous" Dave Anderson to launch this new food competition. Take a listen below.
Read More: Burger Contest Results. There's a New #1 Favorite in Billings
30 Hilarious Minor League Baseball Teams That Sound Fake, But Are Actually Real
We went through every Major League Baseball team's Minor League affiliate list to find the most hilariously creative team names and the ballpark promotions they present to their fans. From biscuits to mullet Tuesdays, here are 30 of the best Minor League Baseball team names and ballpark promotions.