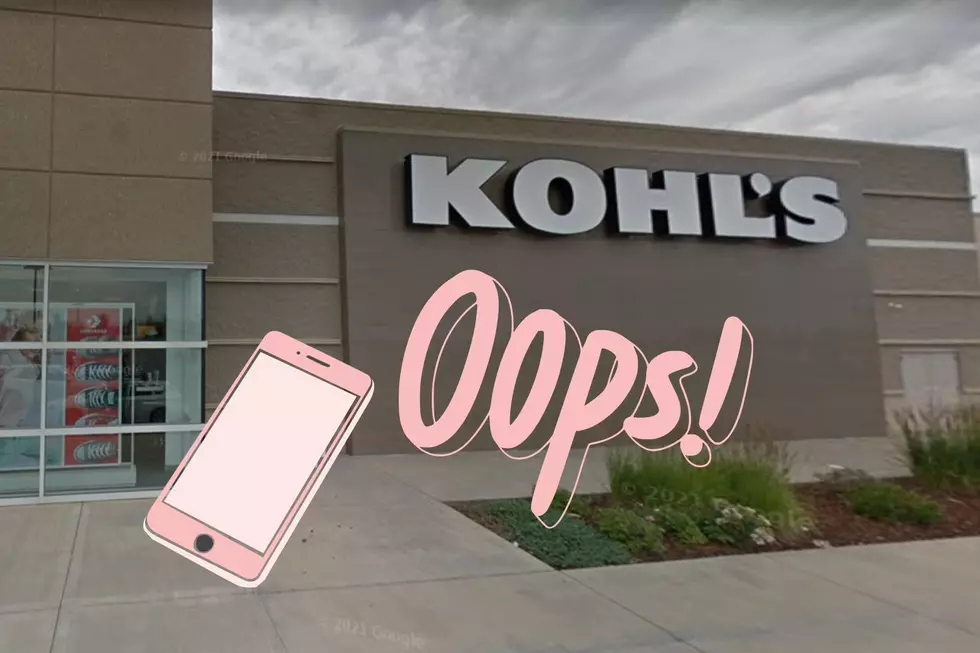 An Open Letter to the Man at Kohl's in Billings
Credit: Google Maps + Canva
Tis the season for holiday shopping
 in Montana
My spouse and I ventured out to Kohl's in Shiloh Crossing to do a little holiday shopping. We were a couple of the first customers last Saturday morning to beat the crowds. We noticed a man was watching us as we ventured through the store. Wherever we were he was there... 
We ended up returning some boots that I purchased and switched them out for some new ones. We were carrying a box around the store the entire time. I noticed this man kept watching us, but every time I looked at him he had a smile on his face. It was kind of weird.  
I don't know if he was security or a shopper, but he was acting weird.
As my spouse was returning the boots at the counter, I ventured into the jewelry section. I'm looking for some new aquamarine earrings since mine were stolen from our mix 97.1 studio (that's a whole different story.) As I'm browsing the jewelry, I noticed there was the man again. Just watching me.  
I felt this man thought I looked sketchy. I was wearing a hoodie and sweat pants, so maybe?? I don't know. I decided that none of the earrings were up to par so I went back to the counter with my spouse.  
I felt someone standing behind me...
I'm standing in line and I feel a tap on my shoulder. It's the man that's been watching us. He asked me, "Did you lose something??"
Hmm.... I start patting my pockets and realize something is gone… My precious iPhone.  I say, "Yes, my phone!" 
He then asked me what does it say on the back of my phone. And I remember recently putting a sticker on it. I replied, "witches brew." 
He gave a huge, wide grin and handed me my precious iPhone. I must've left it on the ground while browsing Jewelry in Kohl's.😲 He replied with, "Happy holidays." 
 And that was the end of it. 
I didn't get his name, so I decided to write this letter to him. 
To the man in Kohl's on Saturday, thank you so much for returning what truly is my whole identity.
 And sorry I thought you were acting weird. You're just looking out for your fellow humans! 
Our phones carry so much information and it would've been devastating to lose mine. I must have good karma or something because anytime I find a missing phone, or keys I always leave it at the counter or with the manager. 
I'm so grateful for great people here in Billings!
I still don't know if that man was security or if he was just a curious person shopping in Kohl's. Either way thank you again! And happy holidays! 
Natural Remedies for Back Pain
Back pain is the most debilitating, and the most common injury. I tend to reach for my Tylenol when my back aches, but I've explored some natural remedies that really seem to help. Try some, let me know if it works for you!