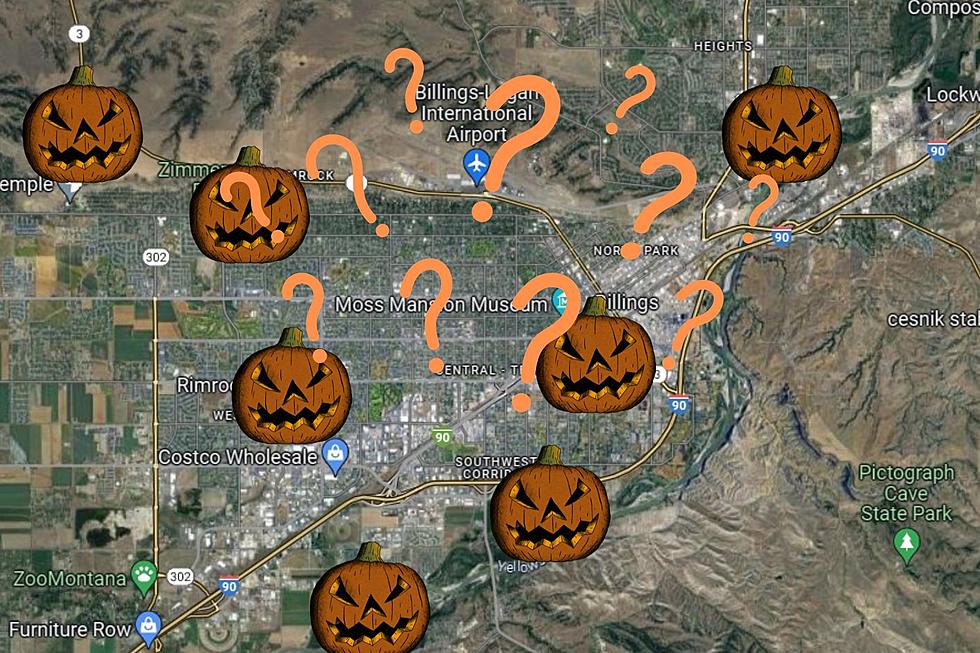 Boo! Billings' Spirit Halloween Store Opening 8/5 in New Location
Google Maps/Canva
Update 8/2 - Spirit Halloween will open for the season on Saturday, August 5. 
Ghouls and goblins unite as Halloween fever will soon capture the attention of spooky-season fans. Americans will again unleash their inner ghosts and witches with a record-breaking spending spree. According to the latest chilling statistics, Halloween spending in the United States has soared to unprecedented heights, setting the stage for a hair-raising celebration.
Spirit Halloween Store has a new location for 2023.
Consumers are expected to pump an eye-popping $10 billion into all things eerie and enchanting this season. From creepy costumes and spine-chilling decorations to toothsome treats and thrilling parties, Americans are pulling out all the stops to make this year's Halloween the most spine-chilling one yet. One of the most popular Halloween stores is Spirit Halloween and this year they're moving to a new location in Billings.
Rimrock Mall will be the new location of the soon-to-open Halloween retailer.
Spirit Halloween has occupied the same location on South 24th St W (south of Costco) each season for years. No word on exactly why they've moved, but Rimrock Mall teased the news about the seasonal store's new location on a social media post earlier this week.
Annette Jamieson, Specialty Leasing/Marketing Manager at Rimrock Mall told us that more details on when the retailer will open for the season will be announced soon, but for now, we know it will be "sometime in August." We stopped by today to peek thru the not-quite-effective blackout curtain on the temporary storefront, where we spied workers busy stocking shelves and unboxing piles and piles of Halloween goodies.
Spirit Halloween will be in the former Herberger's location.
If your memory is foggy, Herberger's was located on the southwest side of the Mall, near Men's Dillard's. The footprint is massive at over 60,000 square feet, however, Spirit is utilizing about a 1/4 of the space.
What about extended hours?
The fastest way to get in and get out of the coming-soon Spirit store will be at the Rimrock Mall entrance pictured in the inset photo above. When the Halloween superstore opens for the season (sometime in the next few weeks) they will be open during normal Mall hours, Mon - Sat. 11 am- 8 pm and Sun. 11 am - 6 pm said Jamieson. There is a possibility the retailer may have extended hours closer to Halloween. We'll keep you posted.
Montana Missing Children July 2023
These are all the missing children in the Montana Department of Justice Missing Persons Database that went missing in July of 2023.