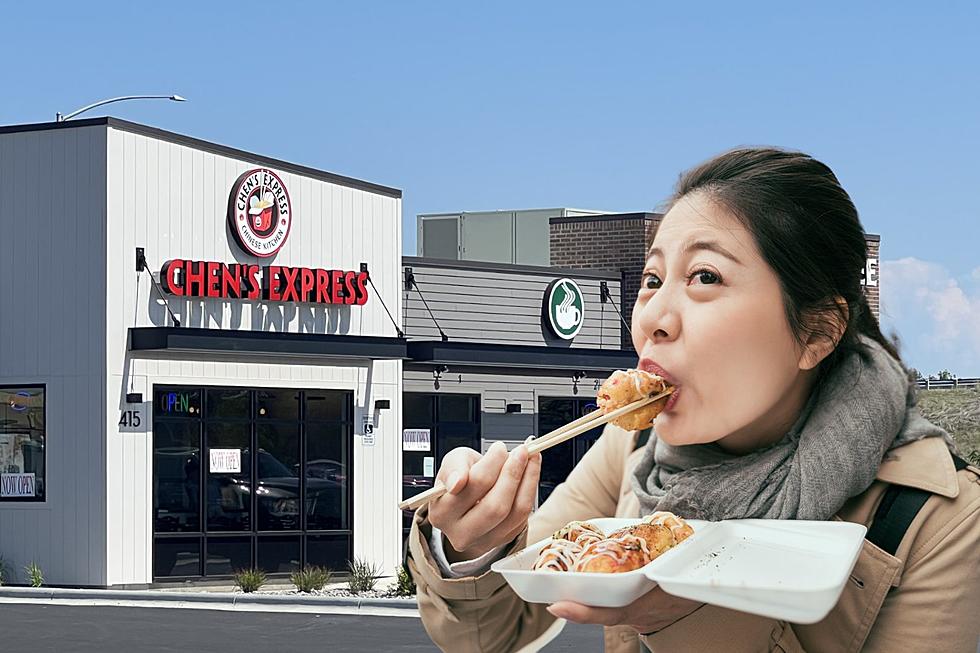 Fast Casual Chinese Food Now in Laurel, MT. We Checked it Out
Michael Foth, TSM/Canva
Living in Laurel, my family gets pretty excited anytime we get a new store or restaurant. Lately, there has been a lot of retail activity in our ever-growing community. Albertson's is making rapid progress on their overhaul of the former IGA (slated to open before the end of the year). We've been keeping a close eye on Your Pie construction in the former Taco John's building. "Coming soon!"; it seems to be taking forever. And a new breakfast/lunch eatery called The Cracked Egg is slated to open soon in the heart of downtown Laurel.
Once a fairly sleepy railroad town, Laurel is growing.
The latest Census data reports 7,222 residents live in the home of the Locomotives, with hundreds more in surrounding suburbs just outside city limits. As Billings continues to creep westward, the lines between the two communities continue to blur. I know of many West Enders that come to Laurel to do basic shopping, preferring the Laurel Walmart over Billings options.
Chen's Express is now open.
I like to give any new restaurant at least a week or two before I stop by to check them out. Glitches are likely to happen on opening day, and I wanted to give them time to work out any grand opening challenges. Chen's has now been open for about a week, sharing a building with City Brew in the former Laurel Burger King location which was demolished in the late summer of 2021. Today (7/11) my wife and two kids stopped by for lunch.
A simple, easy-to-read menu.
We decided to go inside to order vs. hitting their drive-thru. Staff (there appeared to be around six) were bustling between the front of the house and the kitchen/drive-thru area in the back. We were promptly greeted as we browsed over the menu posted on the wall. Menus at Asian restaurants are sometimes overwhelming with pages and pages of specialty dishes. At Chen's, it's relatively basic. I actually appreciate that.
Pick your base and add your toppings.
Basically, you can choose between fried rice, white rice, vegetables, or noodles, in Small, Medium, or Large portions. Medium and Large orders come with two choices of toppings. There were about a dozen to pick from at Chen's in Laurel.
I chose General Tso's Chicken and Bejing Beef with fried rice. My kids got the noodles with broccoli beef. Entrees range from $8.99 to $13.99. Kid's meals are $7.99 and include a 16 oz fountain drink. Ala carte is also an option, if you'd like to just order a bunch of eggrolls or crab rangoon and a side of fried rice.
It's nice to have another food option in Laurel.
As much as I love pizza, sandwiches, and fast food, it's nice to have another option for fast-casual dining in Laurel. Chen's dining room isn't huge (I think I counted five tables), and I suspect most of their business will be drive-thru.
Service was quick and the pricing is quite reasonable
Portions are generous and the food we ordered didn't have any weird flavors. It's certainly not fine dining, nor does it pretend to be. My chicken and beef entrees were both tender and flavorful, and my family raved about their orders as well. Our bill came to $42 and change for two adults and two kids under 12.
If you live in Laurel, what other stores or restaurants would you like to have in our town? Email Mornings@BillingsMix.com. Drop a Comment on Facebook or message me via the Mobile App.
Historic Main Boulder Ranger Station, Montana
Historic Main Boulder Ranger Station, Montana