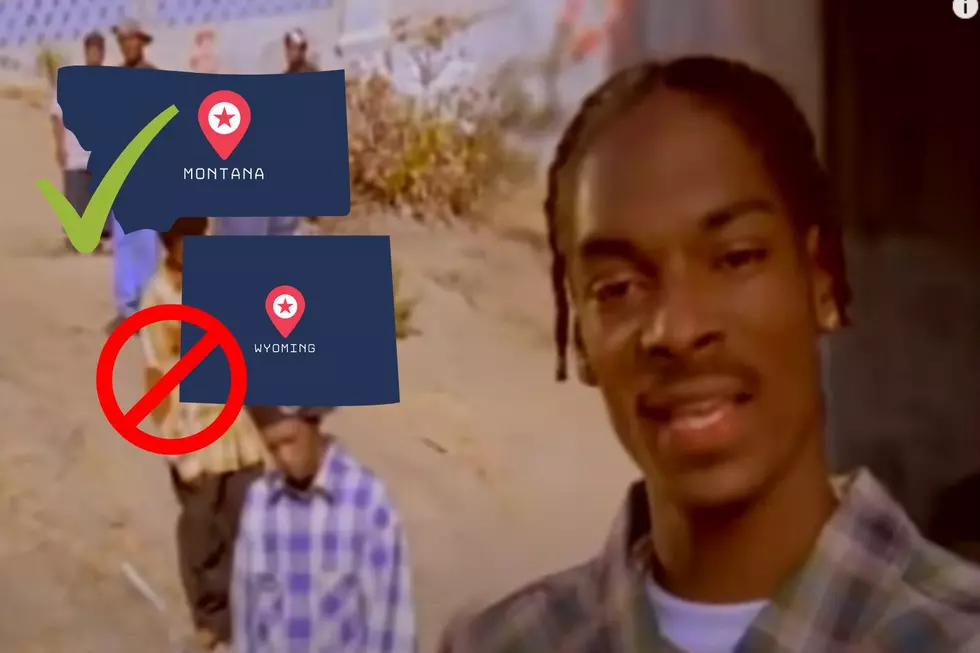 Dear Snoop Dogg, Five Reasons to Come to Billings vs. Casper
Credit: YouTube/SnoopDoggTV
Snoop Dogg is coming to Wyoming in December.
Hip-hop legend Snoop Dogg is bringing his Holidaze of Blaze Tour to the Cowboy State in December. Snoop comes with a pretty awesome line-up of guests including T-Pain, Warren G, Ying Yang Twins, and Justin Champagne.
Roadtrip to Casper, WY?
The December 21 concert is at the Ford Event Center in Casper. If it's been a while since you've been to that part of Wyoming, Casper is a four-hour drive if you follow the speed limit. Tickets are in "pre-sale" mode as of 11/3 on Ticketmaster, and I don't have the code to unlock them. It appears that prices range from $52 to $202.
This concert sounds really fun and I'd love to see Snoop Dogg again. BUT... I'd much rather see him in Billings. Perhaps his team will see this "Dear Snoop" letter and find a way to make a stop in Billings.
Dear Snoop Dogg,
Here are my five reasons you should come to Billings instead of Casper.
1. You'll sell more tickets.
According to Census data, Billings is double the population of Casper. A bigger city would practically guarantee you'd sell more tickets in the Magic City.
2. Billings has an active hip-hop scene.
Look, man. I've been to Casper. It's western. Not saying those pickup truck cowboys aren't fans of your hits, but take a look at some seriously good rappers in Montana. A recent Kevin Gates concert in Billings had a packed house. And you've probably heard of Apsaalooke Native Supaman, who grew up 40 minutes from Billings.
3. Winter is better in Billings.
Casper in late December? Dude. It's miserably cold and ridiculously windy. Wyoming winters are the worst. You'll freeze your nizzle, for shizzle. There's like a 90% chance at least one of the highways in Wyoming will be closed and your tour buses will be stuck in Casper. Possibly for days. Does that sound fun?
4. Californians LOVE Montana.
It's true.
5. Legal weed.
Snoop! I'm not even joking with you here, the authorities in Wyoming generally frown very heavily upon the devil's lettuce. Come north to Billings where things are legal and friendly.
Your fan,
Michael
Check Out the Best-Selling Album From the Year You Graduated High School
Do you remember the top album from the year you graduated high school?
Stacker
analyzed
Billboard
data to determine just that, looking at the best-selling album from every year going all the way back to 1956. Sales data is included only from 1992 onward when Nielsen's SoundScan began gathering computerized figures.
Going in chronological order from 1956 to 2020, we present the best-selling album from the year you graduated high school.