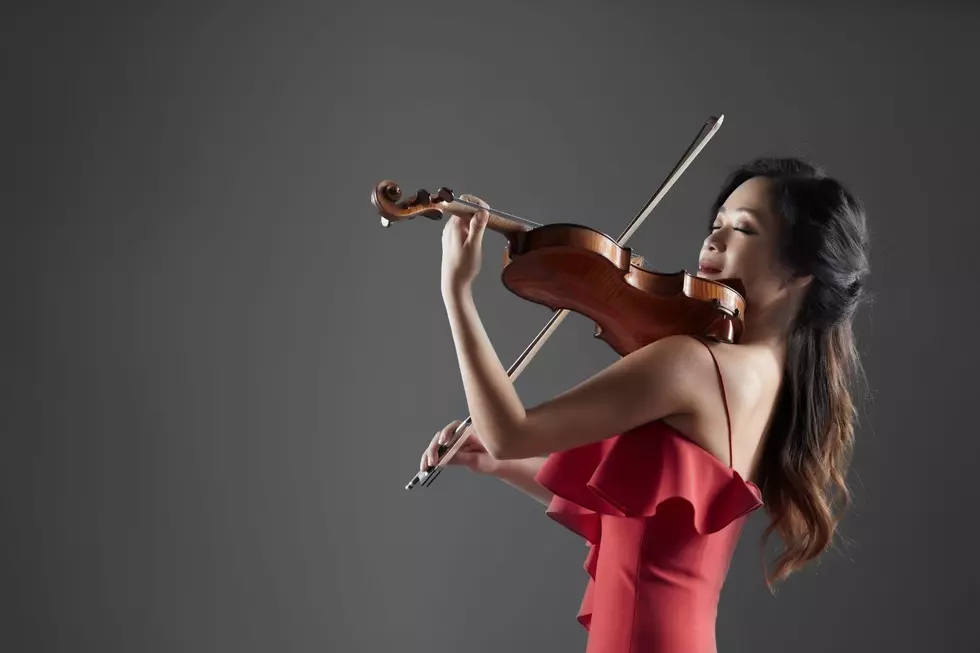 Famous Violin, Amazing Artist Will Light the Stage at ABT Billings
Photo provided by Billings Symphony
Global talent Chee-Yun will hit the stage at the Alberta Bair Theater on Saturday (10/15). She's a phenomenal artist and her talent is amazing. More about her in just a moment, but first let's talk about her beautiful violin with a fascinating history. 
A 350-year-old violin.
Chee-Yun has played a Francesco Ruggieri violin since early in her career. The Italian violin craftsman lived from 1620 – 1695 and is credited as one of the greatest, according to the Smithsonian. Regarding his pieces, they wrote, 
The instruments are greatly admired both for their rich, full tone and for the beauty of their appearance. More of his cellos than violins or violas are known. 
Back from the grave?
Many of Ruggieri's violins have well-documented chain-of-ownership over the centuries, but Chee-Yun's instrument appears to have a mysterious, 200-year-gap in provenance. During a post-concert Q&A in Israel in 2013, a fan revealed to Chee-Yun that her violin was likely buried with its owner when he died. Getting laid to rest with your most treasured possession was not uncommon in Finnish culture at the time. How the casket-bound violin was recovered seems to remain a mystery. 
Fire & Ice, Saturday, October 15

th
 The Billings Symphony presents Fire & Ice at the Alberta Bair Theater on Saturday. Chee-Yun will be performing the Jean Sibelius masterpiece, Violin Concerto alongside the Symphony.  
"It's passionate, powerful, and compelling and it demands a lot from a violinist as well as the orchestra," Chee-Yun said. "I love it. It's one of those pieces that people relate to and can connect with." 
Tickets start at just $15 and you can find full details HERE.  
10 Old Fisher Price Toys That Are a Blast From The Past