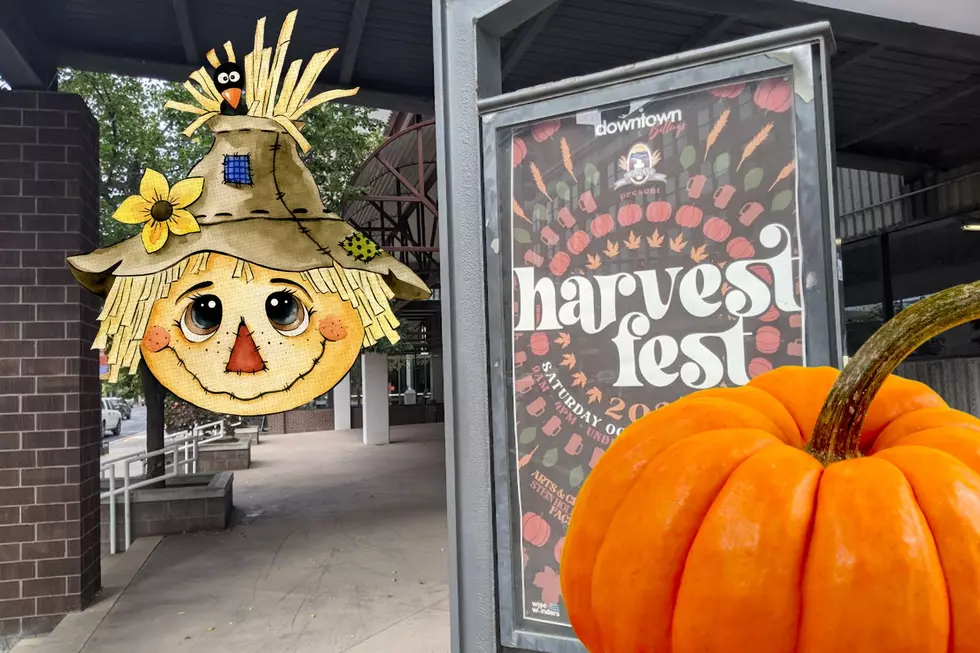 Five Things to Know Before You Go to Billings' Harvest Fest
Michael Foth, Townsquare Media
Bring on Fall!
Winter isn't my favorite season. I know, I know... "it's Montana. We get winter!" So. Much. Winter. But Fall? Everybody loves this time of year. Cooler nights, earlier bedtimes, comfort food, and pumpkin spice on everything. It's great. One of the signature Downtown Events in Billings is always a fun way to celebrate the season. Harvest Fest 2022 is October 8th and if you're going, remember these five tips.
1. Pace yourself.
If you like beer - and have strong arms - you might want to get in on the Montana Brewing Co's Stien Holding Challenge. Feel the burn as you hold a heavy stein of beer with outstretched arms. The contestant that lasts the longest wins. It's fun to watch.
2. Dress accordingly.
Accuweather is predicting sunshine and a daytime high of 67 for Harvest Fest this year, but anything can change between now and October 8th. The event kicks off at 9 am and it will surely be chilly in the morning. Layers, baby. Layers.
3. Park in a garage.
Non-downtowners always complain about parking, but here's the thing... the parking garages in Downtown Billings are practically empty on most weekends, and you can park for just a dollar an hour. All the garages are an easy walk to Skypoint.
4. Leave your fur babies home.
"But my dog LOVES loud noises, grabby kids, other random dogs, and crowds of strangers!" Sorry, but like most Downtown Billings Events, dogs are not permitted at Harvest Fest.
5.  Check out some fun shops.
Look, Christmas is like 90 days away. Check a few people on your list and do some early shopping downtown, before it gets cold and icy and windy and wintery. Harvest Fest 2022 runs from 9 AM to 4 PM, Saturday, October 8th. Find out more HERE.
10 Romantic Things to do this Autumn with Your Boo in Billings, MT
WOW! Photos from the 2022 Big Sky International Balloon Rendezvous
Have you ever wondered what it's like to see the Magic City from a hot air balloon? Here are some photos of the city as well as the balloons on display at the 2022 Big Sky International Balloon Rendezvous!