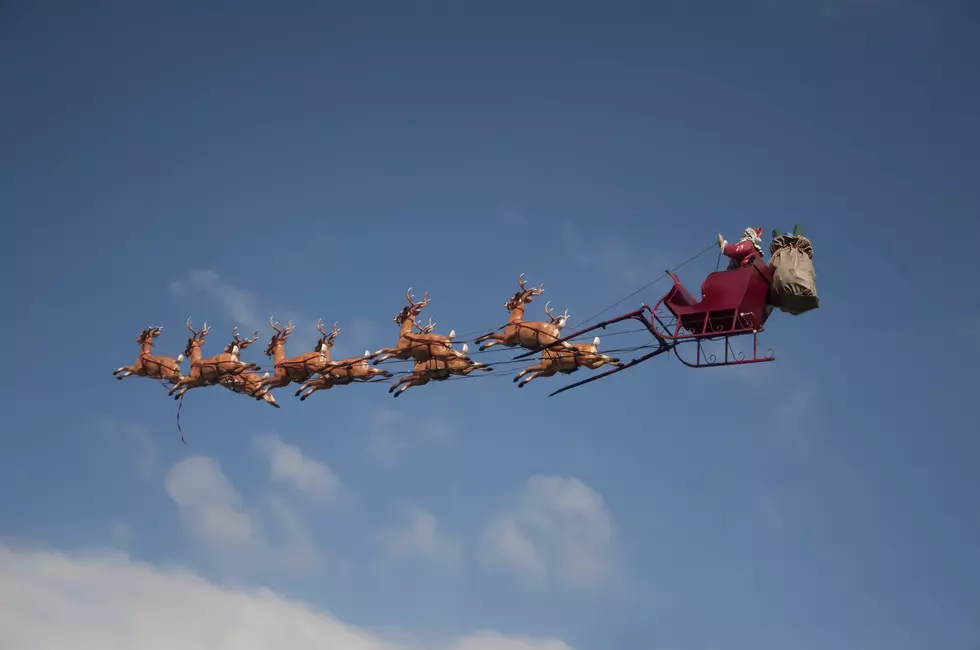 A Big Holiday Staple in Billings Has Officially Ended
Credit: CHR1
If you've been in Billings for a good amount of time, one of the staples of the holiday season in our city was the annual sighting of Santa Claus flying in the sky. As a child, it was super awesome to see, because it only increased my belief in Santa and my parents loved it because I made sure to go to bed right away so that the same Santa would come to the house and drop off my gifts. However, the visual of Santa in Billings will not exist this year.
Billings Family Has Retired the Famous Santa
As first reported by KTVQ, Santa and his reindeer were flown by helicopter by the Blain family, who own Billings Flying Service. They have been flying the magical elf in Billings since 1980 and people like me have great memories of seeing Santa traveling across the sky in preparation for his nightly duties. However, after some damage and Santa getting too big, they've decided to retire him.
The damage was due to a wind that blew the display over and caused it to be bend and nearly destroyed. According to the original article, the Blains would have had to remake the entire setup, which would have taken too long and cost too much money. While the retiring of Santa in our sky is unfortunate, it's not my favorite holiday tradition we have in Billings.
I Absolutely Love Finding the Best-Looking House Decorations!
It's always wonderful to go with my family and look at all the great displays of Christmas lights in Billings. One street in Billings is always named Candy Cane Lane due to the large candy cane light fixtures that are put on the houses. There are also usually a few houses that play light shows if you tune to a certain radio signal, and those are usually awesome too.
Will you miss Santa flying over the Magic City at Christmas time? I definitely will; it was such an awesome moment from my childhood.
Getting to Know Billings From A to Z
New to Billings or not, the Magic City may look like an industrial town from the freeway, but take any exit and you'll discover a city with idiosyncrasies and a whole lot of Montana personality.
Words and Phrases That Prove Montanans Have an Accent