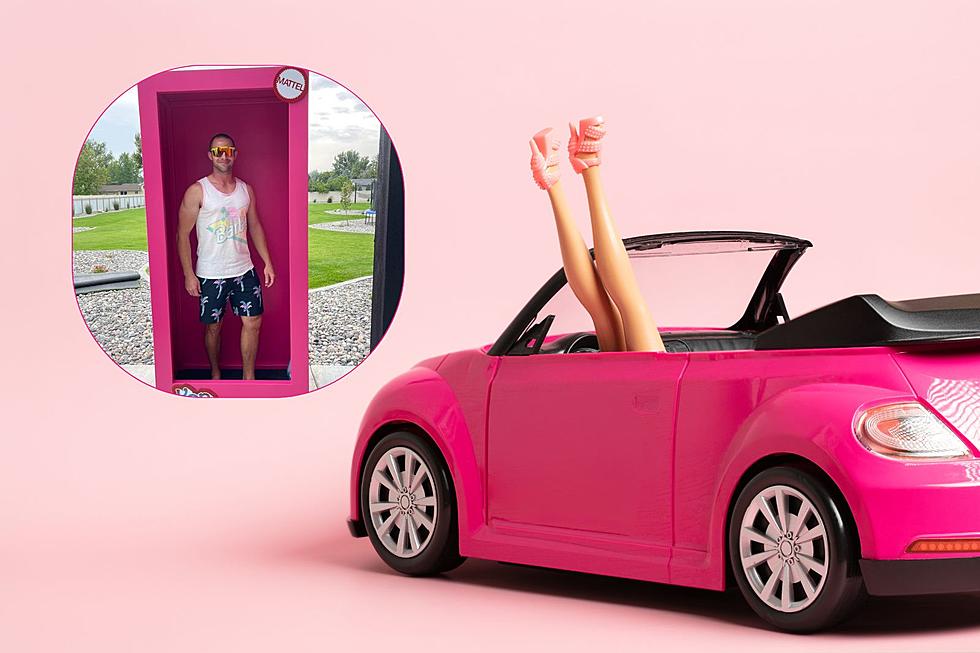 Ken and Barbie's of Billings: You Probably Need this Perfect Prop
Credit Canva. Inset Justin Tinnes, used with permission
Ken, Barbie, and Weird Barbie are sure to be some of the most popular costumes around Billings this year, thanks to the box-office-crushing success of the movie. CNBC notes,
Warner Bros. Discovery and Mattel's "Barbie" has topped $575.4 million at the domestic box office, making it the highest-grossing movie of the year in North America.
The film has grossed $1.3 billion globally. We saw it on opening weekend at the theater in Shiloh Crossing and as someone who is not really in the target demo (a 49 year-old-male who never played with Barbies), I thought the movie was a lot of fun. My spouse and kids thought it was awesome.
The perfect Barbie prop is available in Billings.
You never know what you'll find on Facebook Marketplace, and this item caught my eye when I first spotted it last week. A Billings guy named Justin Tinnes posted a life-sized Barbie box. I believe it was handcrafted and it comes with both Barbie and Ken graphics that you can put on the box. Talk about an awesome prop! It was originally listed For Sale, but I think Justin has hit on a better idea... renting the Barbie Box for special occasions.
This would be awesome for kids (or adults?) Barbie-themed parties.
The post says the Barbie box booth is available for rent at $150 per day, which isn't bad considering he'll deliver, set up, and take the box home when the party is over. You can see the listing HERE.
Rumors are eluding to a Barbie sequel. Considering the movie was a massive success, it's easy to conclude Barbie 2 will happen.
This Midwest Home For Sale is a Real-Life Barbie Dreamhouse
In this home, you can truly be a Barbie girl in a Barbie world. This house for sale in the Midwest is dripping in pink and is waiting for a new owner. The current owner lists this house as an Airbnb, complete with a pool, hot tub, and movie room. But you could own it and fulfill all your Barbie dreams for just $1.1 million!
Gallery Credit: Kristen Matthews
Celebrity Barbies
Having your likeness immortalized on a Barbie is a badge of honor for any celebrity.
Gallery Credit: Corey Irwin