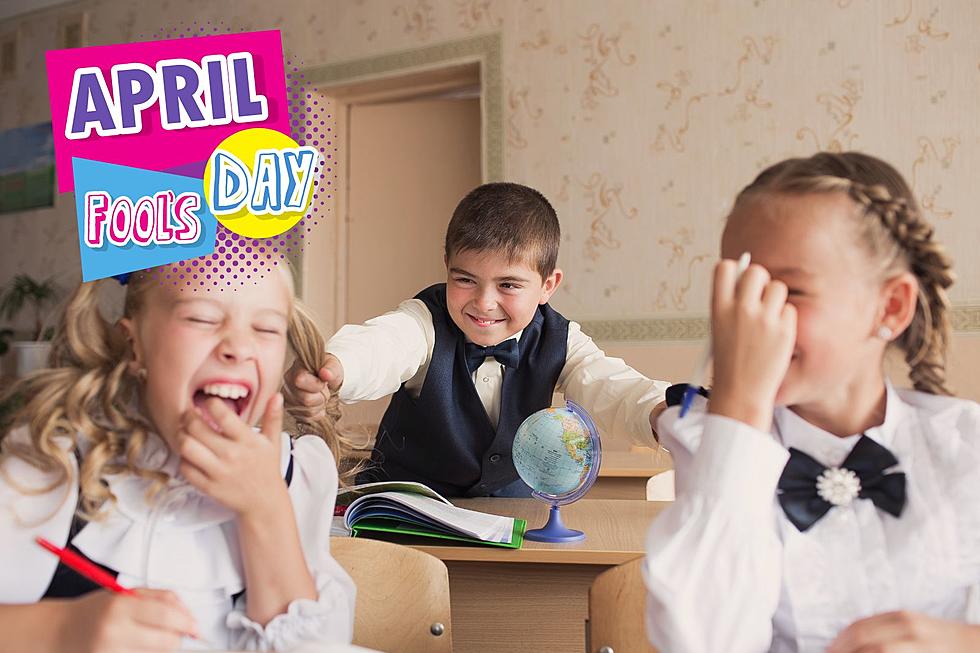 No Joke. Prank Lab for Kids Coming in March to Billings Public Library
Canva
April Fool's Day is right around the corner, and I feel like I am well-qualified to write this article, because my birthday is April 1. For real. When I was a little kid, getting pranked was very much a part of my birthday. That hasn't changed in adulthood either... my kids think it's absolutely hilarious trying to pull pranks on me on April 1.
They have to try pretty hard to pull a fast one on me though because I've experienced just about all of the classic tricks. Plastic wrap over the toilet seat? Check. Exploding firecracker string things on doors (you know the ones that you pull and they pop)? Many times. And the old trusty "unplugged keyboard or mouse" trick has certainly been attempted on me more than once.
Pranks with science, coming to the library.
The Billings Public Library will be holding what looks like a very fun program in March called Prank Lab. The event is hosted by STEAM World Billings, an organization founded locally by a Billings mom and educator to help kids in our community realize that learning can be fun. A quick refresher on what STEAM stands for:  Science, Technology, Engineering, Art, and Mathematics. Steam World writes,
STEAM education teaches critical thinking, communication, and creativity. It also prepares children for their futures as all of these disciplines are intertwined in so many career fields. STEAM education offers the opportunity to explore real world topics and do hands on activities and projects. 
The Prank Lab runs weekly in March, with cool science-based prank projects for kids. Keep scrolling to see the fun activities and schedule.
Fake spilled milk! Rubber eggs! Stink bombs! Oh my.
Prank Lab is for kids in 1st through 5th grades. The Labs are held every Wednesday in March at the Billings Public Library. Children do not have to attend all four sessions, but they'll probably get the most from the experience if they do. Here is the program schedule:
Wed. 3/08/23 5:45-6:45 pm

: Is that spilled milk on my computer? Learn how to make a realistic-looking fake spill. 

Wed. 3/15/23 5:45-6:45 pm

: Is it magic or science? Make a mess with an interesting water bottle prank. 

Wed. 3/22/23 5:45-6:45 pm

: What happened to those eggs? Let's see if we can turn regular eggs into rubber eggs. 

Wed. 3/29/23 5:45-6:45 pm

: What is that smell?  Combine certain household objects to create a potent stink bomb. 
Each Prank Lab session costs $20 and they will be held in the Community Room at the library. Book reservations and find out more HERE.
Amazing Things To See At the Denver Museum of Nature and Science
The Denver Museum of Nature and Science is a fabulous place to visit no matter what the weather is doing outside. It's a fun and educational experience for kids and adults. Scroll on down for a look at some of the amazing things you'll see at this iconic museum.