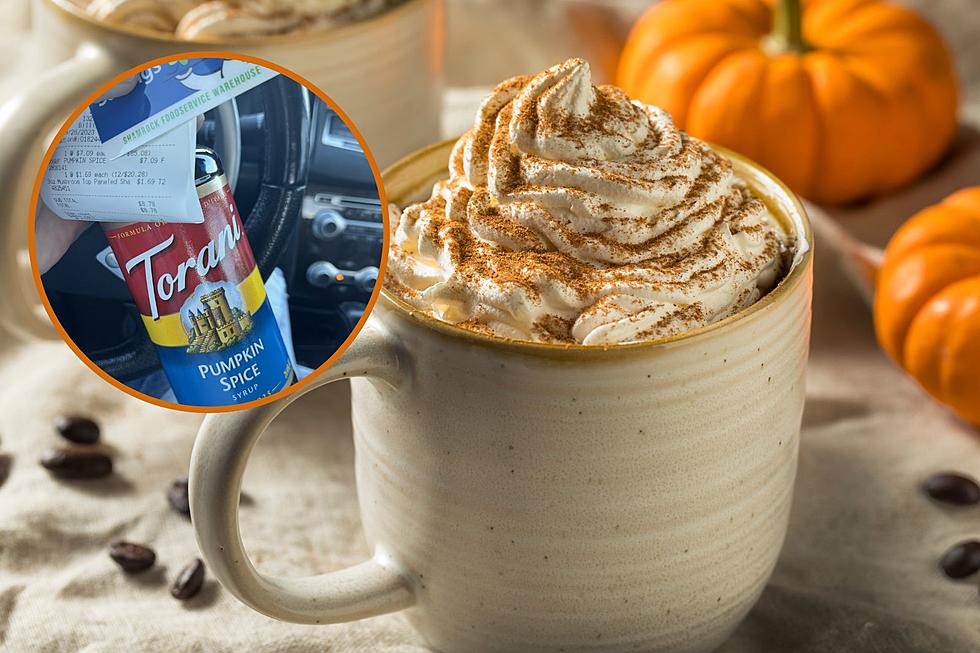 Got Spice? We Finally Found the Insanely Popular Coffee Syrup in Billings
Canva. Inset Michael Foth, TSM
My spouse has been trying to make her coffee at home lately, partly for convenience and partly to save a little bit of money. Those $5 - $7 daily specialty coffees (plus tips), add up to at least $150 a month or around $1,800 a year. For coffee. A key ingredient for making pumpkin spice coffee at home is the pumpkin spice flavored syrup from Torani.
While I don't fully understand the pumpkin spice phenomenon (I drink my coffee black), I don't have a problem with people who love it. You do you, boo. Who cares what you like or what other people think, right? Embrace the pumpkin. Enjoy the spice.
Is it even pumpkin?
Pumpkins don't have much of a taste by themselves. They're kind of like a carrot when it comes to flavor. Most of the flavors we associate with pumpkin spice are a combination of nutmeg, cinnamon, cloves, ginger, and perhaps allspice. Without any of those ingredients (and a generous amount of sugar), pumpkin pie would honestly be kind of gross.
I've been searching high and low for pumpkin spice syrup in Billings.
She said Walmart had some of the bottles of liquid gold pumpkin spice earlier this month, but I haven't been able to find it in stock. Nor at Albertsons on repeat visits. "What about World Market?", she suggested. I love that store and I was initially encouraged when I strode up to their coffee aisle.
The store did have a decent selection of Torani coffee syrups, but alas... no pumpkin spice. The clerk told me they had some at one point, but didn't know when they'd have more in stock. I've stopped by twice since then with no luck.
Eureka! Coffee syrup heaven is in the Heights.
A listener heard me complaining on my show this morning about my struggle to find the Pumpkin Spice coffee syrup flavoring in Billings and sent the most helpful message on our App chat. "Check Shamrock Foods in the Heights", wrote JJ. This tip was just what I needed.
Not only do they have Pumpkin Spice, but their selection of Torani syrups was HUGE. Literally hundreds of bottles in just about every flavor imaginable. If you sign up for their membership program (FREE), the bottles are just $6.59. Likely cheaper than anywhere else in town.
Such a fun store.
We wrote about Shamrock Food Service Warehouse when they announced their grand opening in Billings back in May 2022, but this was my first time shopping in the store. I found so many awesome things, that it will warrant a follow-up story. If you like bargains and buying things in bulk, you should check out the store. It's open to the public and while membership is not required, you'll save even more if you sign up for their free loyalty program.
It's Pumpkin Spice Season. Top 10 2023 Pumpkin Spice...What?
2023 Top Pumpkin Spice Products.