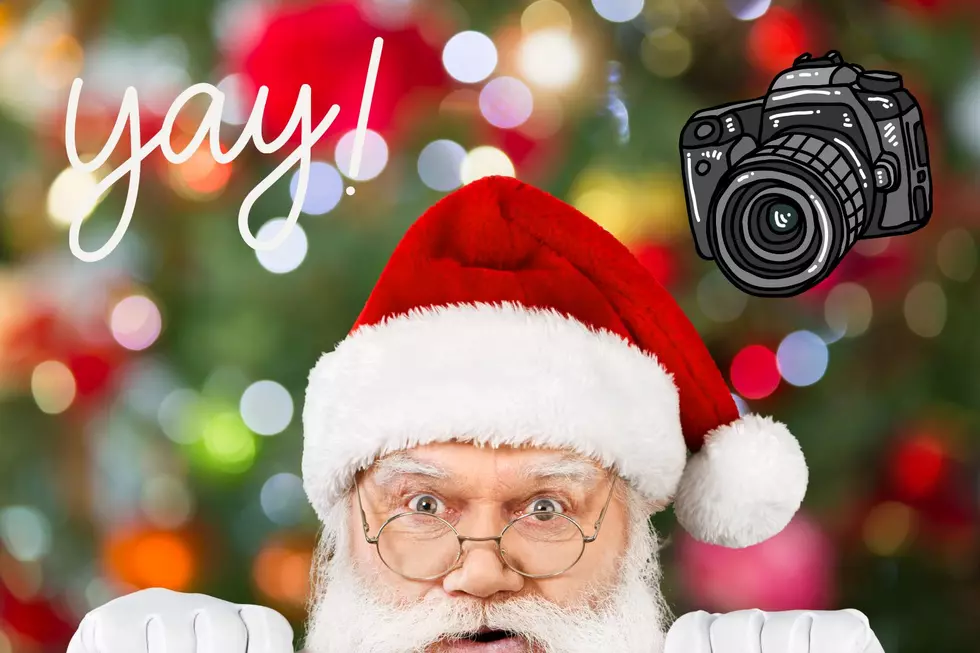 Santa is Coming to Rimrock Mall, Hosting Fun and Unique Activities!
Credit: Canva
Thanks to the Rimrock Mall, Santa will be arriving Wednesday, November 22 and will be available for photos until December 24, 2022. 
Mall Santa photos are some of the cutest, most festive thing Americans do each year with their kids. Some kids love to tell Santa what's on their wish list, while others sometimes dislike it. I've seen babies light up at the Big Guy in Red and I've seen some throw an absolute fit. Either way, Santa photos are memories that are cherished forever.
 2022 Pictures with Santa Hours:
November 25th-December 15th:
Monday-Saturday: 11 AM- 7 PM Cookie Break: 3 PM-4 PM
Sunday: 12 PM-6 PM, Cookie break: 2:30 PM-3 PM
December 16th-December 24th:
Monday-Friday: 11 AM-7 PM
Saturday: 11 AM-8 PM Cookie break: 3 PM-4 PM
Sunday: 12 PM-6 PM, Cookie Break 2:30 PM-3 PM
Friday, December 23rd:
11 AM-8 PM, Cookie break: 3 PM-4 PM
Saturday, December 24th: 10 AM-5 PM, Cookie break: 1 PM-1:45 PM
Closed: Thursday November 24 December 25
To get your quality time and photos in with Santa, visit the
Rimrock Mall website
and reserve your spot.
 But wait! There's more...
Santa Paw Pet Photos
 Because I don't have children, I'm taking my dogs Charlie, Pipsqueak, and Peanut to the Rimrock Mall for Santa Paw Pet Photos!  These are always the cutest little additions to the holidays. Pip posed perfectly for her holiday photos as a pup. Hopefully Charlie, my German Shepherd- Border Collie mix, will sit nicely for Santa too.  
If you want the Jolly Guy to read your kids stories, Rimrock Mall is offering "Storytime with Santa."
If you want to do something unique with your family, Rimrock Mall is also holding "Sensatory Santa."  This sounds pretty cool! I have no idea what's in store with the sensatory Santa, but it sounds like I would enjoy that very much since I'm a big kid in an adult body.  
Don't miss out on Pajama Days at Rimrock Mall!
Grab your coziest PJ's and a stuffed animal because we are going to Rimrock Mall in holiday-style. 
Don't forget to reserve your spot for any of these fun, festive activities at Rimrock Mall. Click here to reserve your spot. 
For more information about Santa's Arrival at Rimrock Mall and other holiday promotions, events, sales, extended holiday hours and a list of stores that will meet all your shopping needs, check out their Facebook page or click here.
Look! The Biggest Candy Store in Montana Lives Up to It's Name
Candy Town USA in Shiloh Crossing is pure magic! My inner kid was going wild. Take a look at the beautiful candy. I found some quirky stuff too.