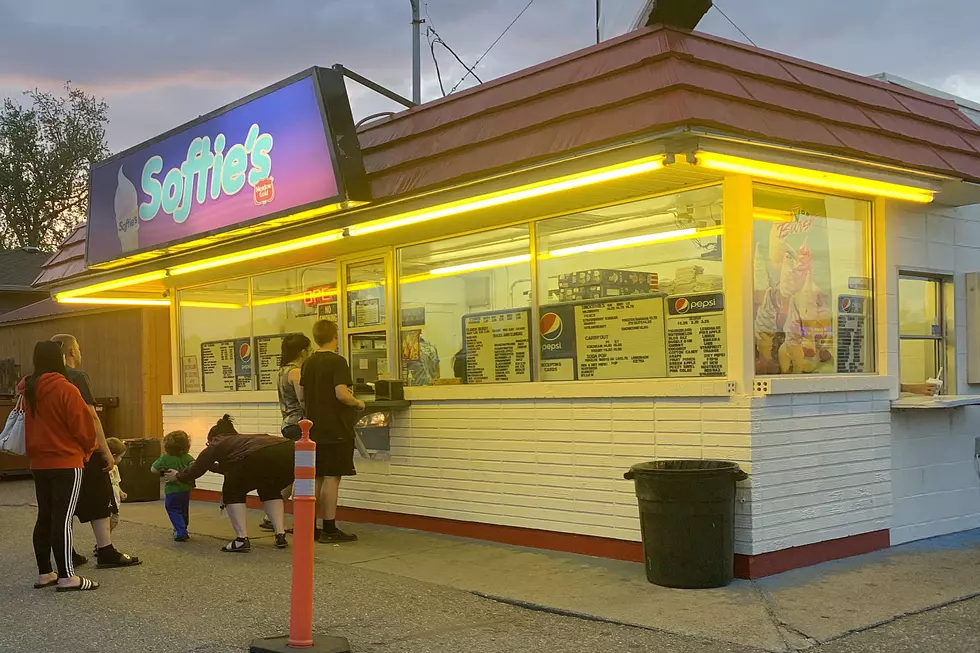 Sure Sign of Fall. Billings Favorite Closes for the Season 10/15
Credit: Johnny Vincent, Townsquare Media
Almost like clockwork, there are two sure-fire indicators in Billings that Fall is here and winter is fast approaching...
Beartooth Pass closes.
Softie's shutters its widows until Spring.
Beartooth Pass closed at the Wyoming/Montana border earlier this week (10/11) but remains open on the Montana side until Friday, 10/14. Softie's shared a post on social media this week announcing that Saturday, October 15th will be the last day of the season for the popular ice cream shop at 24th and Broadwater.
From late March/early April to right about now, the family-owned shop is a summertime favorite in the Magic City. TripAdvisor users share glowing reviews of what locals already know.
Over 500 Google reviews give Sofites an average score of 4.6 out of 5 stars. Reviewer Anthony R recently left this post,
This roadside ice cream shop is the kind of stuff America was founded on. Providing simple and delicious frozen treats this walk-up stand leaves you feeling reminiscent of the carnival as a child, boasting items such as "blitzes" which are essentially a fresh not as processed, better quality version of a blizzard, soft-serve with a carnival-style drizzle of flavors, and the classic dip. The slushies for you nondairy people are next level on a hot day.
Who doesn't love ice cream?
According to Billings Farm & Museum, the first written account of ice cream in the United States is in a letter from 1744. Presidents Washington, Jefferson, and Madison all reportedly loved the frozen treat. If you want to get one more taste of Softie's, do it now. After October 15th you'll have to wait until spring.
LOOK: 34 spooky dessert recipes for this Halloween