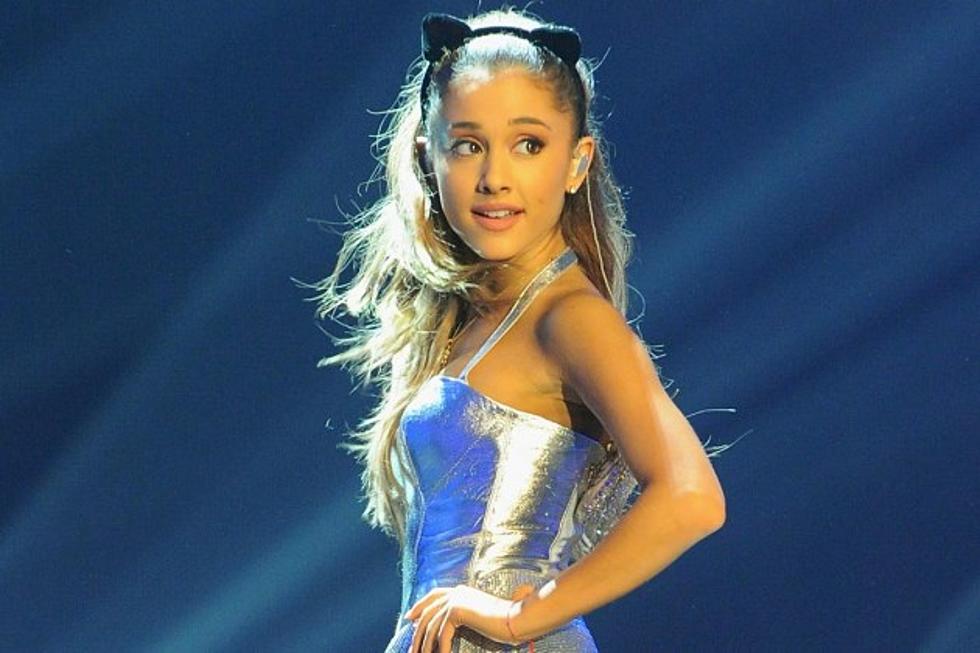 Obsessed Ariana Grande Fan in Santa Costume Placed on Psychiatric Hold
Eamonn M. McCormack, Getty Images
We have a feeling that this guy isn't who Ariana Grande is singing to on 'Santa Tell Me.'
Remember Tim Normandin, the obsessed fan who refused to stop sending the 'Problem' singer super weird gifts? Well, he was reportedly placed on a psych hold last week after he showed up to Ari's record label in a Santa Claus costume. Um, what?
According to TMZ, the 29-year-old fan was placed in a mental facility for three days following the bizarre incident, but he has since been released.
To refresh your memory, this is the same guy who had the police called on him after he sent an abundance of strange presents to Ariana -- gifts like a 42-pound pumpkin, Yankee candles, animal calendars, a mirror set from Kmart and even a rock from New Hampshire. Yikes.
While we don't know whether or not Ariana is seeking a restraining order against Tim, we're not holding out too much hope that he would even abide by it -- especially if his past behavior is any indiction. Seriously scary!
Bare-Faced + Beautiful! See Ariana Grande + More Celebs Sans Makeup