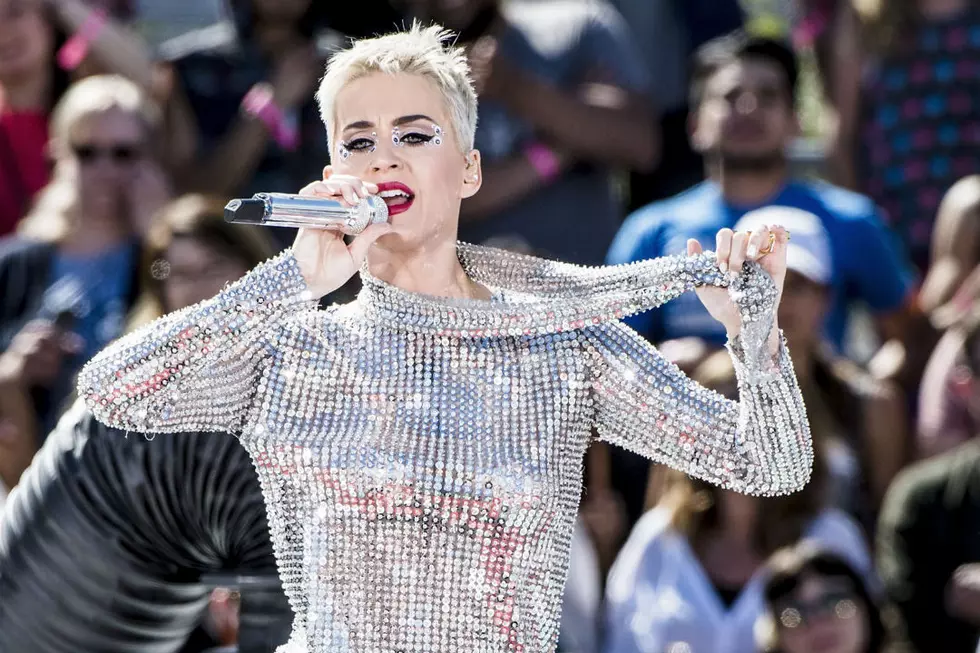 Katy Perry Peacocking: First Twitter User To Net 100 Million Followers
Timothy Norris, Getty Images
This is certainly something to Witness: Katy Perry just became the first person to land more than 100 million followers on Twitter. Swish swish, etc.!
Perry, who joined the social media network in 2009, officially earned the distinction this morning (June 16), as Twitter, itself, observed "Congratulations @katyperry, the first to reach 100 million followers! #LoveKaty."
Perry's launched nearly 9,000 tweets in the past eight years, and has benefited from viral trends like The Left Shark during the 2015 Super Bowl halftime show and outspoken observations surrounding the 2016 election. Time points out that her most popular and engaged tweets, though, are those that involve calling out other celebrities, like when she recently sent sympathy to Ariana Grande in light of the May 22 bombings in Manchester.
KatyCats predictably congratulated their No. 1 for the feat ("Queen of pop, queen of twitter," one wrote), while others chalked up the distinction to Perry garnering one too many bots as followers. "Except over 60% of her followers are fake," one accused.
Katy Perry's Best Live Vocals:
Katy Perry's Colorful Album Art: