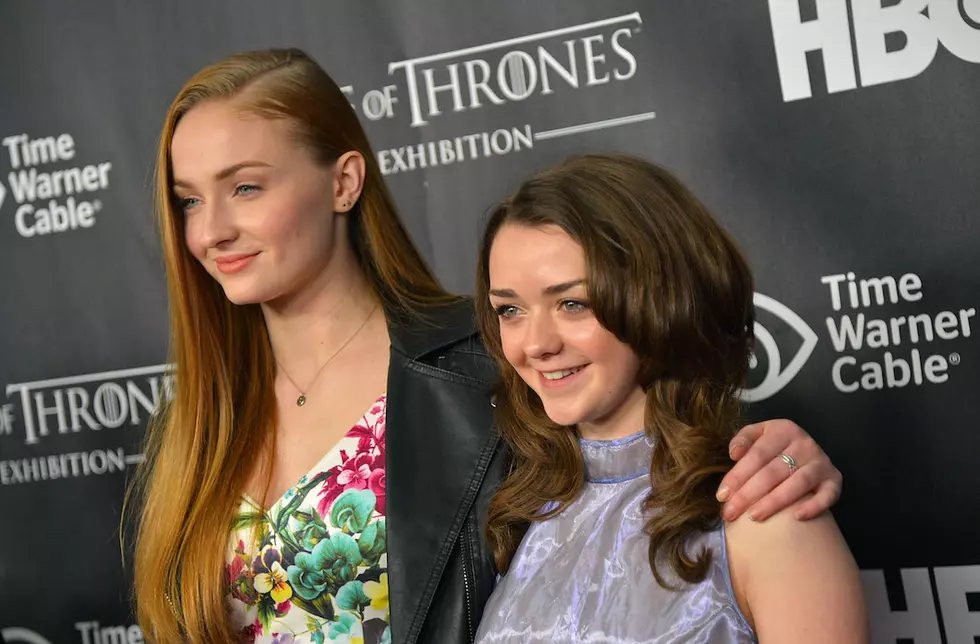 Maisie Williams Will Be the Maid of Honor at Sophie Turner and Joe Jonas' Wedding
Mike Coppola/Getty Images
Last year, Maisie Williams divulged that she was going to be in Sophie Turner and Joe Jonas' wedding, and now we know just how serious her duties truly are.
During the Game of Thrones Season 8 premiere, Turner (who plays Sansa Stark in the series) chatted with Entertainment Tonight about her upcoming nuptials, and her onscreen little sister's part in them.
"I don't know why she's thinking about [what she's wearing to my wedding]," she said after finding out Williams had told ET she was deciding what to wear for the big day. "I'm giving her the bridesmaid dress! She's my maid of honor! One of two."
The young actresses practically grew up together on the GoT set, which began filming 10 years ago. The Stark sisters' bond grew beyond the show, and the two are now incredibly close friends.
Turner and her pop star beau have been engaged since October 2017 but were waiting until GoT ended to tie the knot. The couple plan to keep their wedding small.  "We're trying to keep it as low-key as possible so it's more of an intimate thing," the 23-year-old bride-to-be recently revealed. As for seeing the show that's been a part of her life for the last decade come to an end?
"I'm devastated and excited," she told ET on the red carpet. "I put on waterproof mascara tonight because I knew it was going to be a laugh cry. I'm ready for it."
The 19 Quickest Celebrity Engagements