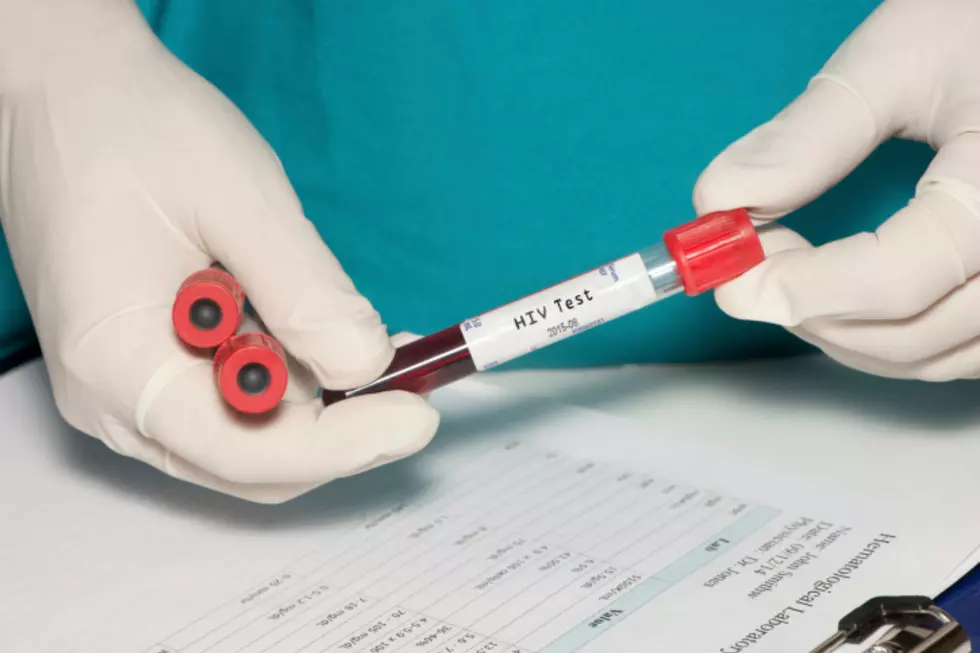 National HIV Testing Day Event At Billings Skate Park Thursday (6/27)
Credit: dina2001, Getty Stock, Thinkstock
RiverStone Health will host a National HIV Testing Day event tomorrow (Thursday, June 27) at Billings Skate Park on the corner of South 27th Street and 1st Ave South.
Free and confidential testing for HIV, Syphilis, and Hepatitis C will be offered along with refreshments from Kona Ice and a prize wheel.
According to statistics from the Center for Disease Control in a RiverStone press release, there are an estimated 1.1 million people in the U.S. (age 13 and older) that had HIV at the end of 2016. 14 percent of those people did not know they were infected.
3 key strategies for reducing new HIV infections according to RiverStone Health:
Expanding the use of PrEP, pre-exposure medication for at-risk, HIV-negative individuals that helps prevent infection.

Expanding testing aimed at identifying HIV-positive individuals as soon as possible and offering them antiretroviral treatment.

Improving retention in care for those who are HIV-positive.
Everyone between 13 and 64 years old should get tested for HIV at least once and the CDC recommends you are tested at least once a year IF:
You are a sexually active gay or bisexual man

You have had sex with an HIV-positive partner

You've had more than one partner since your last HIV test

You've shared needles to inject drugs

You've exchanged sex for drugs or money

You have another sexually transmitted disease, hepatitis, or tuberculosis

You've had sex with anyone who has done anything previously listed or with someone whose sexual history you don't know.
To get more info about sexually transmitted diseases, CLICK HERE.